Most people spending a few weeks in Oaxaca City to live the digital nomad life in Mexico want to escape the city vibes for a weekend and hop over to the surf town Puerto Escondido. By air travel Oaxaca and Puerto Escondido are not really far from each other, but by car or bus it takes a good 5-7 hours, since you need to drive through lots of serpentines in the mountains.
At some point in 2023 the highway between Oaxaca and Puerto Escondido should be open, but alas we don't know yet when that will be.
In this article I'll show you the (current) 4 best ways how to get from Oaxaca to Puerto Escondido, so you can choose what suits you best! Adventure by bus or car with a few stops in the mountains, a private jet deluxe, or regular air travel to drop you and your surf board off quickly and conveniently!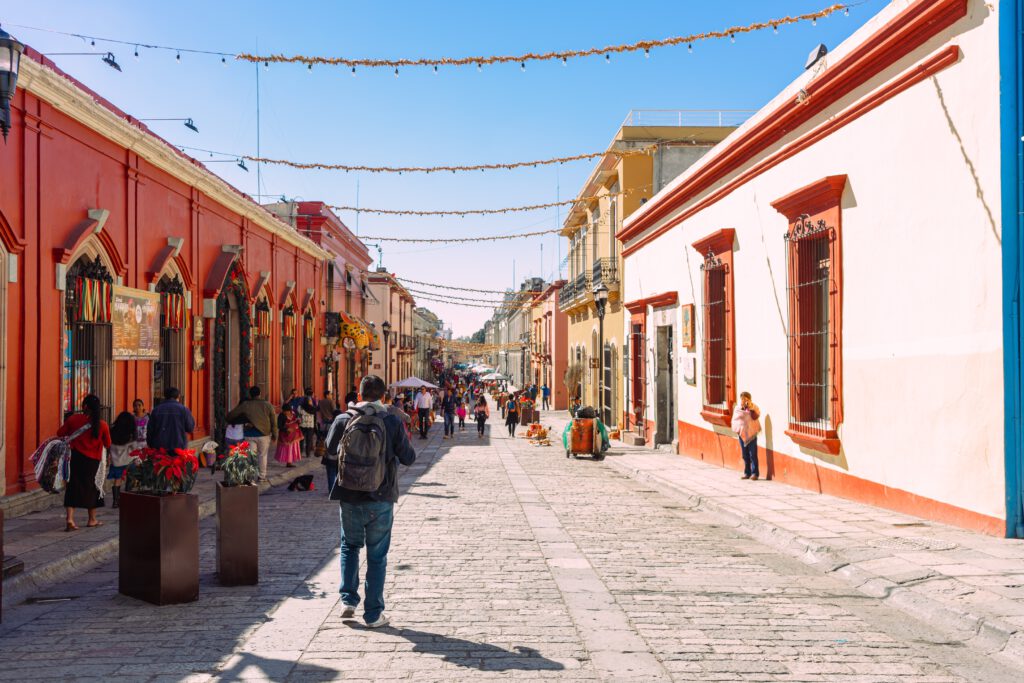 From Oaxaca to Puerto Escondido By Bus Travel
Bus travel is one of the most convenient ways to travel to Puerto Escondido in terms of travel preparation. Mostly you can just rock up to the minivan station (there are two companies) or to ADO (the bigger busses with TV) and buy your ticket on the spot. However, you can also get your Oaxaca to Puerto Escondido bus ticket at Busbud for example.
ADO buses are modern, allow you to store your luggage for free in the compartment over the wheels, and show you movies all trip long. The buses from Oaxaca City to Puerto Escondido are relatively reliable when it comes to departure and arrival times and most of them got USB charging stations, Wi-Fi and A/C.
The trip goes around the mountains, avoiding the serpentines, and therefore takes longer than the minivans, approximately 9-10 hours. Price is 500 pesos. They stop at fancier restaurants to eat and go to the bathroom. ADO does not allow pets, albeit only in the compartment with the luggage.
Autotransportes Villa del Pacifico are the ones that I used a lot, and I can say that they are very reliable, leave on time, and now how to navigate the serpentines well. I never got mountain sick on a minivan, but one time a lady did. The van stops for breakfast, lunch or dinner (depending on the time of your trip) at a very local, family-run place in the mountains, where tacos are made on the big open-air pan.
Your luggage goes on top of the car and is tied to it with strips. It always arrived. Just don't bring your cat to travel with you or ask in advance to take it inside the van (usually they don't allow pets), since once they wanted to put a passenger's cat with its container on top of the bus.
This is the direct competitor to Villa del Pacifico and located in the same street, C/ Galeana. They leave instead of at the full hour at each half hour after the hour. Same service, same vans, different name.
Make sure they actually put your luggage on top of the van before leaving, they left mine standing at Oaxaca once, when they told me "No worries, you can go inside of the bus and sit down already, we'll take care."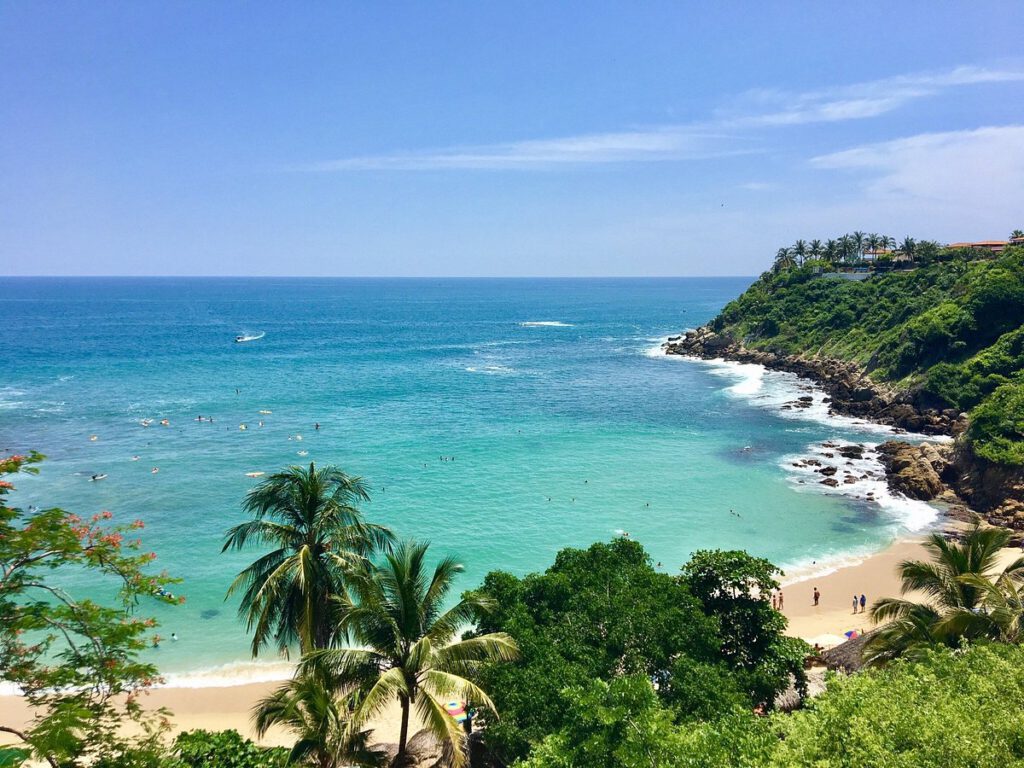 From Oaxaca to Puerto Escondido By Private Jet
Oaxaca provides you with all sorts of contrast. For one, Oaxaca is the poorest state in all of Mexico (due to the remote villages with little access to most of the important things, like hospitals). On the other hand you can just order a private jet to fly in 25min. from Oaxaca to Puerto Escondido o vice versa. Costs about 500€ one-way, which you can split, if you go with a bunch of friends.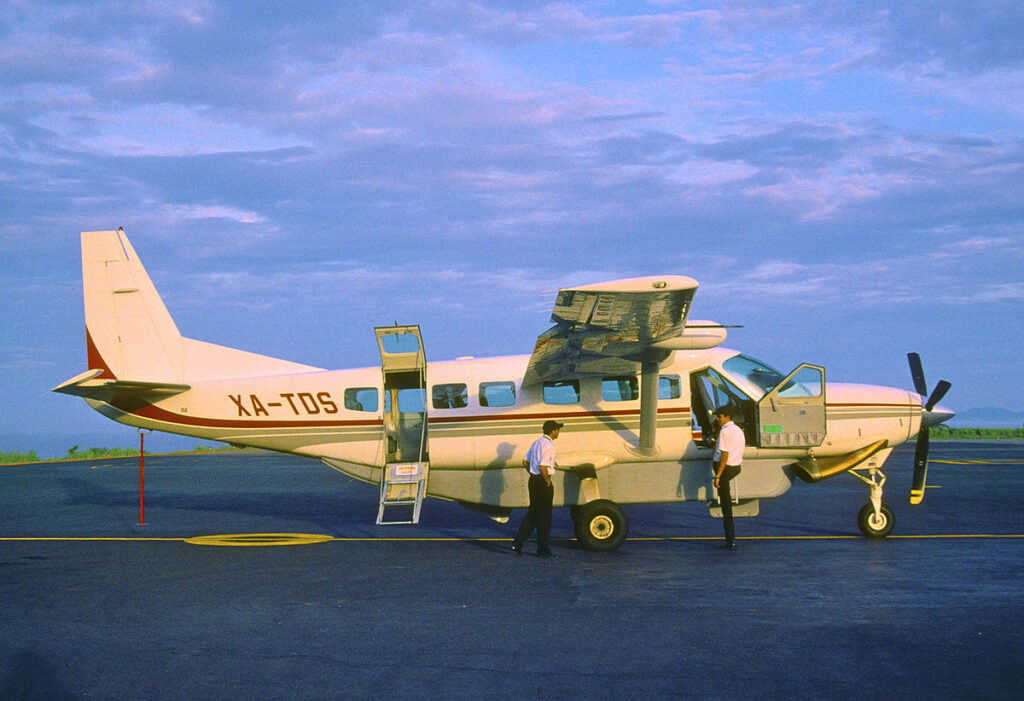 From Oaxaca to Puerto Escondido By Airline
Next to a champagne-sipping private Jet experience, you have several options to fly from Oaxaca de Juárez to Puerto Escondido – the normal way. In my opinion the best way to get to Puerto Escondido is by airline. It takes less than an hour (to fly, plus your check-in and arrival time waiting for luggage), it's safe and know what you get.
Tucan Aerotaxis are cute little old-school airplanes that truly still exist. They only service Oaxaca state, and these 4 places: Huatulco, Oaxaca, Puerto Escondido and Ciudad Ixtepec. The Aerotaxi trip costs around 200€ one-way for this fancy and takes around 40min.
Both airlines that service the whole country, plus international flights, bring you easily from Oaxaca to Puerto Escondido. This is the normal airline experience you already know. Prices vary, but the cheapest you can get, if you book on time, is around 50-100€.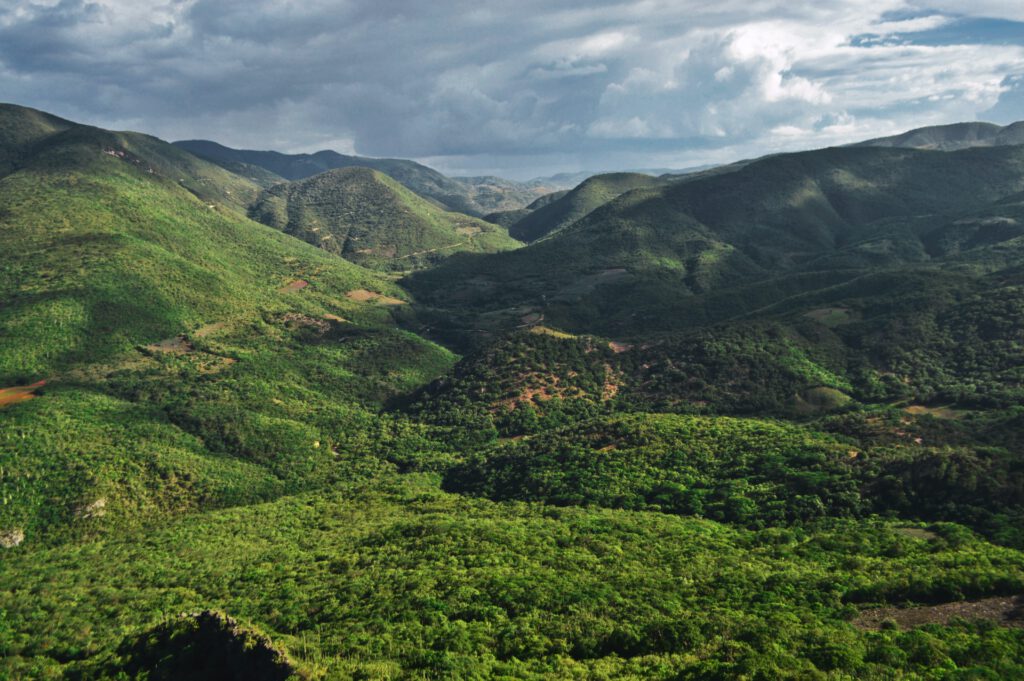 From Oaxaca to Puerto Escondido By Car
If you decide to drive from Oaxaca to Puerto Escondido yourself, you have the advantage that you can stop in small mountain towns, such as San José del Pacifico. The drive will go a little faster and you'll make it in 5 hours (including lunch break) to Puerto Escondido.
If you decide to stop in San José del Pacifico, take a moment to breathe in the fresh air, and soak in the magic of this place, which is know for its home-grown mushrooms and a lady called Maria Sabina, who made the medicinal use of shrooms popular. You find a huge graffiti of her at least once in Oaxaca and in Puerto Escondido.
Some people like to take a 2-day break in San José del Pacifico to savour the mountains. It's more fresh here though, so bring a jacket.
I hope this guide on how to get from Oaxaca to Puerto Escondido has helped you to find the right travel choice! It's easier than you think and all services are safe and reliable (most of the time :).
---
Do you have our Cool Guide to Puerto Escondido or our Cool Guide to Oaxaca yet? No? Then get them quick at Amazon and find out about the best Food, Wellness and Music in both places!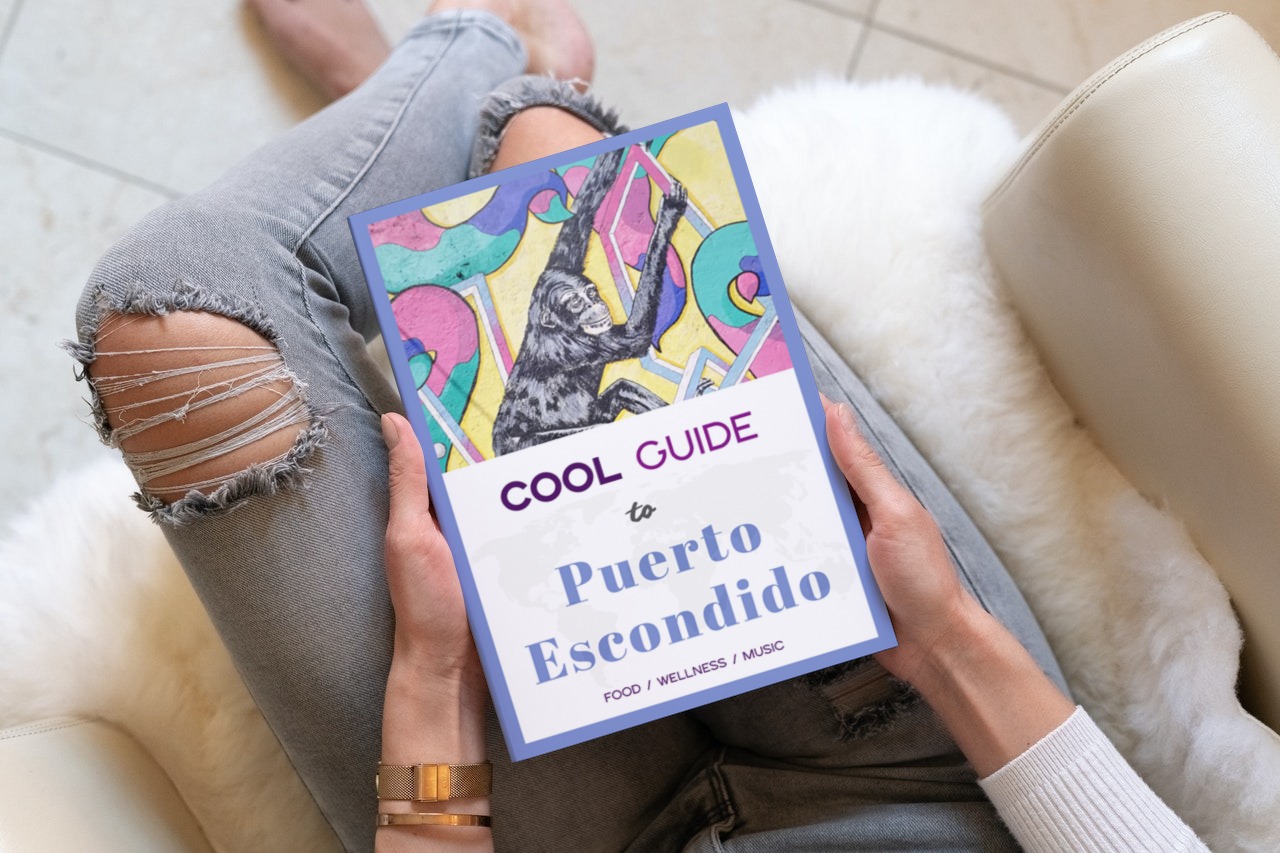 Oaxaca de Juárez: Mexico Guide for Street Art, Food and Cocktails
The Best Festivals in Oaxaca: Day of the Dead 2023
Is Oaxaca City Safe to Travel?