Oaxaca is a haven for food. It's the food capital of Mexico, and rightly so. From traditional restaurants, to high-end cocina de autor, to vegan restaurants that serve local vegetables and herbs unique to the region – Oaxaca is a place not to be missed when it comes to food!
To find the best food in Oaxaca, you don't have to try very hard. The centro area is lined with restaurants, food stalls, and corner joints – from the cheapest taco place, to the most expensive 8-course menu experience. However, if you don't know where to go, it can be hit and miss sometimes.
Since the interior in almost all of the places in Oaxaca is outstandingly cool, some places give the impression to be the real deal, when they unfortunately not (food-wise). So here comes a list of the best food places in Oaxaca City, so you spend your time at the right place, at the right time, with the right people. And enjoy the experience!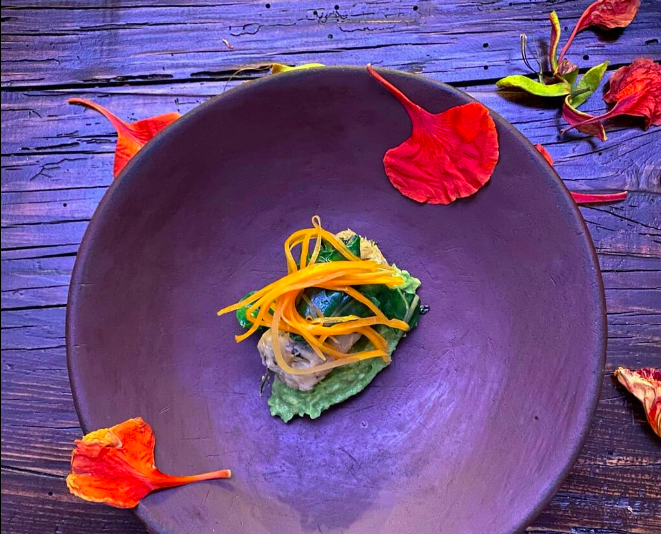 1. Teocintle-Tika'aya
Primera Priv. de Independencia 12, Centro
Mon – Sat 1pm – 3:30pm / 5pm – 10:30pm, Sunday closed I Traditional
Fine dining of Mixtec traditions that you can only experience in Oaxaca! Imagine an impeccable presentation of the dishes, a uniquely crafted menu with fresh, local ingredients from the market, lots of small portions that taste like nothing else you have ever tried before, unique traditional flavors, accompanied by finely crafted fermented drinks and served by lovely staff. A set menu costs around 1000 pesos, but is well worth it.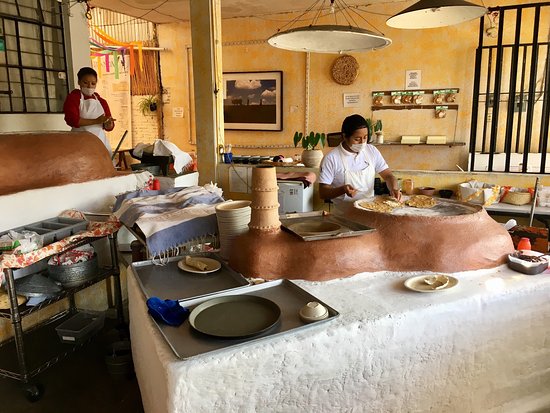 2. Itanoní
Av. Belisario Domínguez 513, Reforma
Mon – Sat 7am – 4pm, Sunday 7am – 3pm I Traditional
Amazing indigenous place for food in Oaxaca that is colorfully decorated, has an outdoor garden space to sit, an original clay oven, where they prepare tortillas and burritos, and a myriad of traditional Mexican dishes, sauces, and sides to try, that you won't fin anywhere else. If you stay close to the open kitchen, you can see the whole preparation process. A place not to be missed!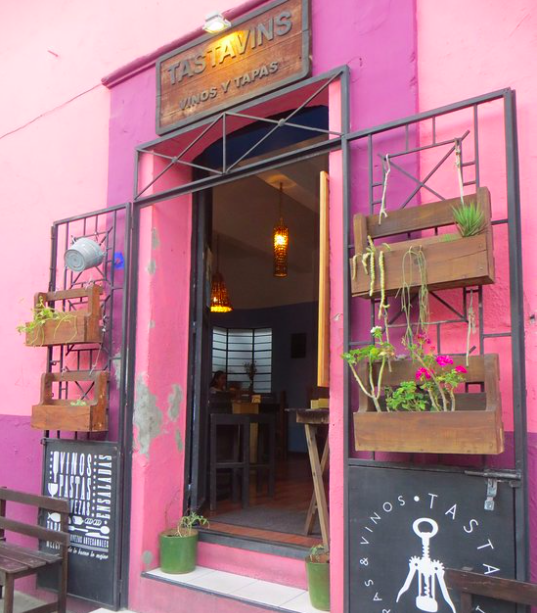 3. Tastavins
Murgia 309, Centro
Mon – Sun 1pm – 11:30pm I Spanish
Very popular place for both Italian food, as well as tapas and wine á la Española. It's often crowded, since it has very reasonable prices and big portions, and is right in the center of town, so either reserve or come early! You get a tapas plate with every alcoholic drink, like in Madrid.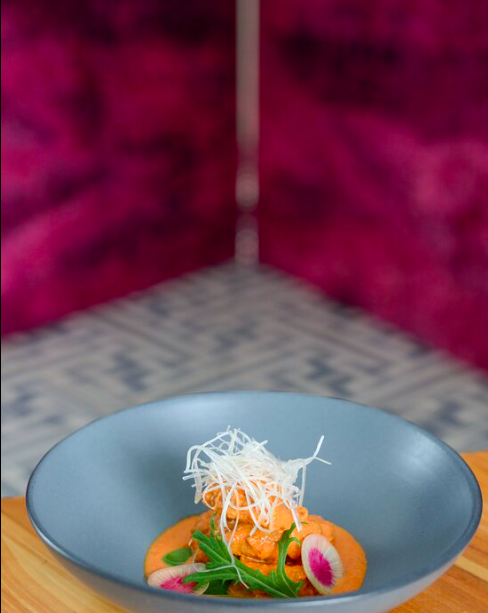 4. Ramen – Ya Kintaro Restaurante
Ignacio Allende 316, Centro
Wed – Mon 2pm – 11pm, Tuesday closed I Japanese
Delicious Japanese food in a delightful setting. Big restaurant space with an open interior patio with arches, plus a few rooms with wall paintings. The food is outstanding. They are serving everything from sushi, to ramen, fried chicken, deserts, as well as handcrafted beers and cocktails! A must visit. Also great for romantic dinners.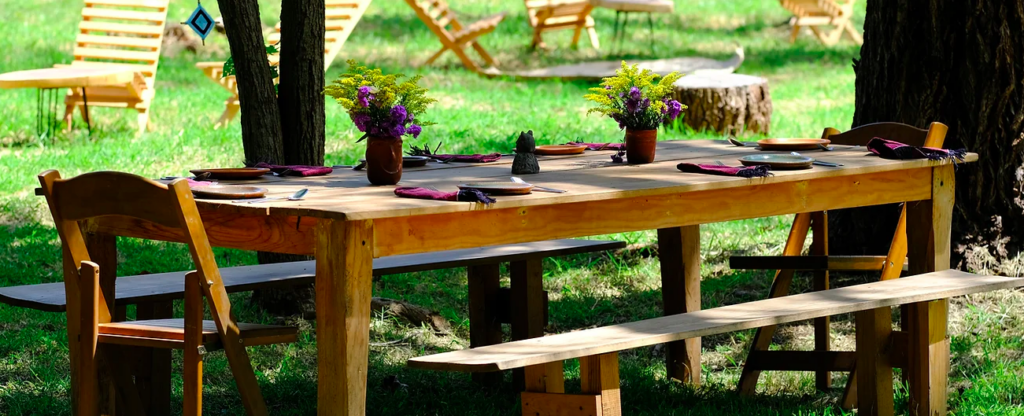 5. Aguamiel Oaxaca (Guadalupe de Etla, outside of Oaxaca)
15min walk from center of Guadalupe de Etla
Sat – Sun 11am – 5pm I Organic
A Mexican / US couple opens their garden a 40-min drive from Oaxaca, for a restaurant experience in nature with organic food and conscious cooking. It's a great place to get out of the city, walk barefoot on grass, enjoy nature, and cosmopolitan food creations, plus lots of local fermented drinks, like pulque, tejate and pineapple lemonade.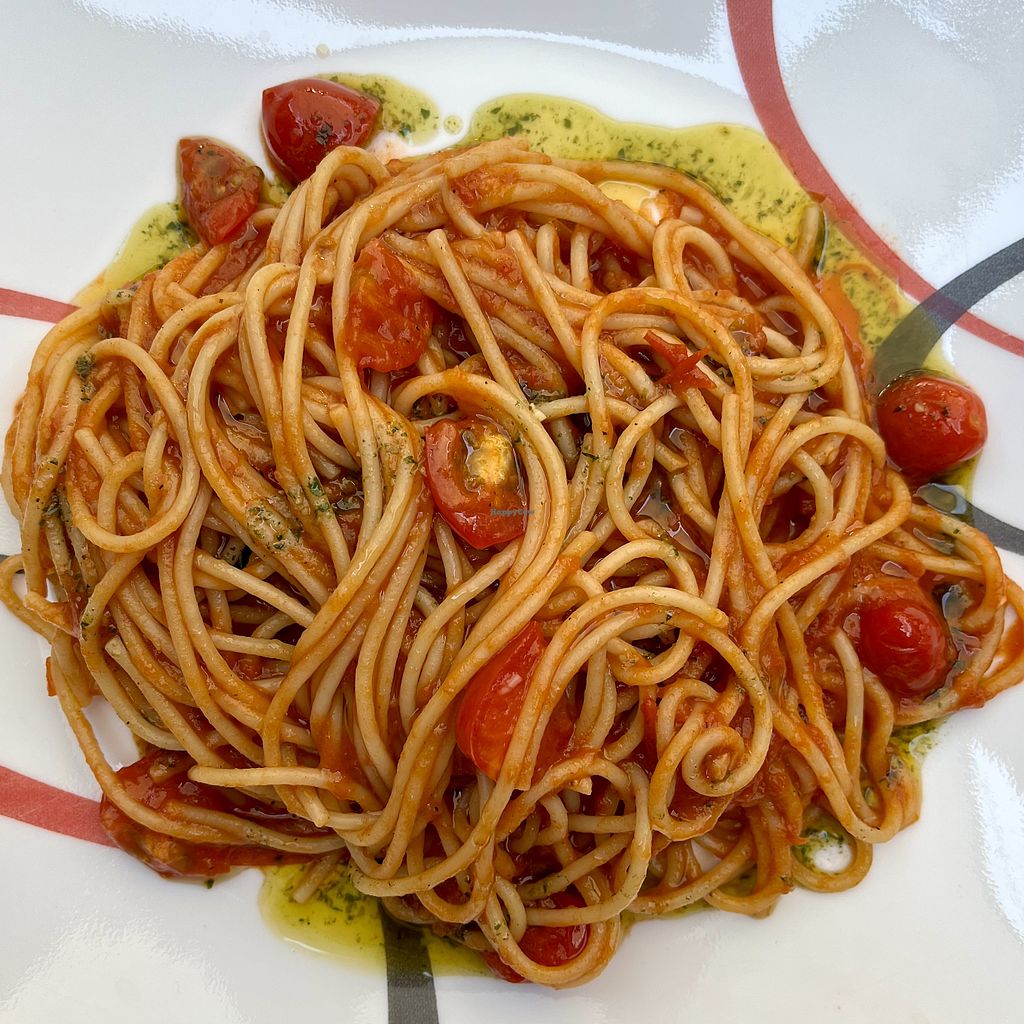 6. Le Campane
Tinoco y Palacios 303, Centro
Mon – Sat 2pm – 10:30pm, Sunday closed I Vegan
Small and cozy restaurant with a courtyard, with the best vegan options that are not "vegan", but Italian and Mexican. Vegan tlayudas with seitan al pastor, vegan spaghetti bolognese, vegetarian lasagna, tofu burgers, soups, tacos and more for a very reasonable price! Highly recommended.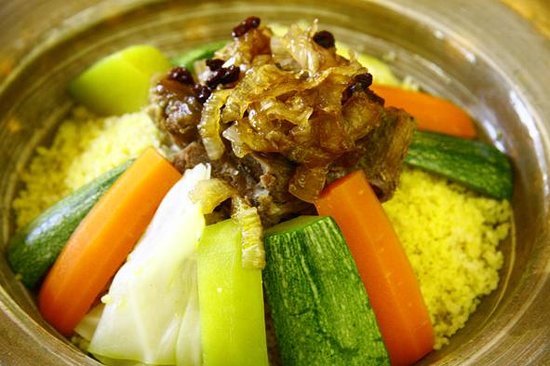 7. El Morocco
José López Alavez 1518, Xochimilco
Tue – Sun 12pm – 9pm, Monday closed I Middle Eastern
Moroccan inspired restaurant with two floors, and an Arabic tent vibe upstairs, including the traditional round Moroccan tables. They offer a broad selection of Moroccan, Middle Eastern and Greek dishes, many of them vegan or vegetarian, with a few meat / chicken options. Their pastries and Moroccan mint tea are also supremely delicious! A must-visit.
Also check out: Oaxaca City Guide & Is Oaxaca City safe to travel?
---
I hope you enjoyed this guide to the best food in Oaxaca! To find even more restaurants, vegan places, cafés, and food courts, get our Cool Guide to Oaxaca City on Amazon!