Oaxaca is one of the most beautiful cities in Mexico. However, the state of Oaxaca is also one of the poorest states in the whole country. Despite being the hotspot for people from New York, Los Angeles and the rest of the world at the minute, Oaxaca is still not at the level of Mexico City in terms of safety, where you see police patrolling every corner.
The first thing I noticed entering Mexico (through Mexico City), was the big police cars with fully armoured police dudes on them. It creeped me out. Until I was told, that this is a good thing. It also creeped me out to see military vans passing through Bacalar regularly, or on the highway from Oaxaca City to Puerto Escondido. It's nothing I'm used to.
However, in Oaxaca City you don't see police very often. Or you rather see them unpretentiously standing on a corner in the town center, or around Zocalo, the main square. They don't seem imposing, nor do they ever interfere with tourists, as far as I know of. While you do hear stories about police harassingly asking for your passport in Mexico City, just to get some bucks out of you, I never heard stories like this in Oaxaca.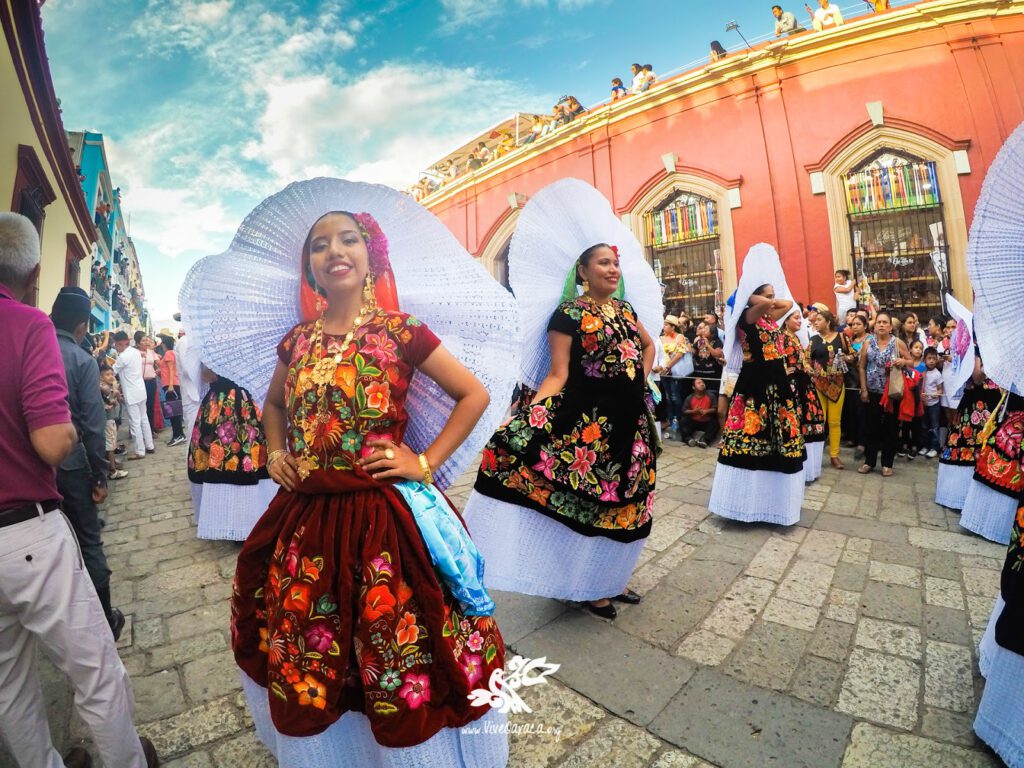 Safety in Oaxaca City
What you do hear though, is that police will not help you much, if something happens to you late at night, or that you rather do not call them, if in your country you would do that. Since Oaxaca is one of the poorest states in Mexico and given the influx of tourists with the pandemic, while lots of locals were losing jobs, crime has escalated. There has been a rise of late night attacks, when people came drunk or drugged out of clubs or late-night bars. Many not very nice stories go through facebook groups with details.
Just keep in mind, whenever you are out late at night, take a DiDi (no Uber here, sorry) or a taxi from which you have a recommended number, even if you are just around the corner from your home. Ask your landlord or hotel staff to give you a taxi number and ask them about pricing.
There have also been attacks to rob people as early as 6pm during daytime, in empty streets in the center. So it's not just further away corners of Oaxaca that are dodgy, it's the center in plain daylight, even if you don't feel it. There is a baseball training center in Colonia Estrella, and young dudes have baseball bats, guns, and all sorts of things. It does not matter, if you walk alone or in a group, if you are male or female, a couple of single – many people had some unfavorible fate and you don't want to be the next one.
Rules to follow in Oaxaca for safety:
Avoid deserted streets or if you must pass through, always walk in counter-direction of the cars (so they can't approach you on a motorbike from behind)
Never walk home alone, when drunk or on drugs, especially after midnight
Get a number of a local taxi driver that's vetted, that you know you can trust, and that's driving at night
Never walk around too long time with phone in hand
For New Years Eve be at your desired location before 11pm, afterwards there is no taxis, but dodgy people on the street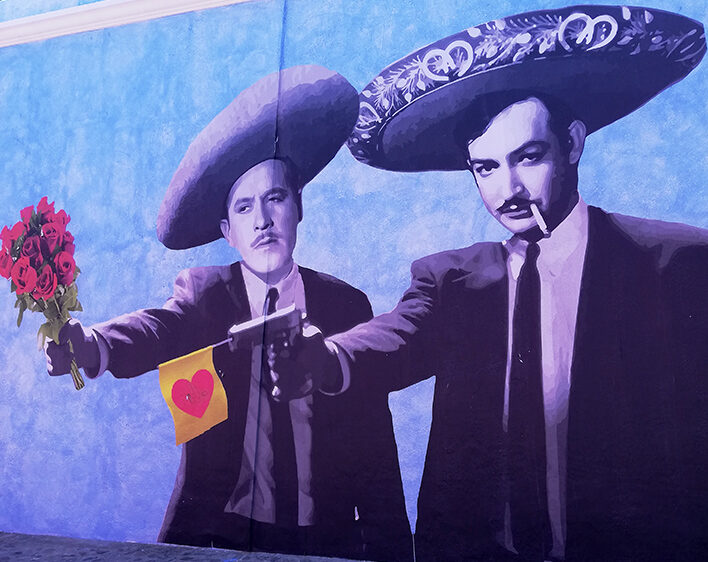 Don't walk with phone in hand in Oaxaca
In Oaxaca City you will often hear to "not have your phone in hand on the streets!". I was blissfully ignoring this advice, until I took the van to go from Oaxaca City to Puerto Escondido, took the seat next to the driver, had my window down, and the moment we had to wait on a crossroads leaving Oaxaca, someone snatched my phone out of my hand! Can you believe. The hassle of getting a new phone and having to re-install all banking apps and having to call all banks, PayPal and Revolut, so they link the new phone and the new number with the apps need to log-in to the website, is something I want to spare anyone. It took me literally three days, while I was sitting in Puerto unable to get to my accounts.
Get a local taxi number for safety in Oaxaca
Why should you get a local taxi number? Because the young guys with baseball bats are homies with the old guys sitting in taxis, and sometimes they play some really dirty tricks on tourists. So, the later it gets, the more you should trust vetted taxi numbers that were recommended to you from safe sources, such as your hotel. Don't just take any taxi on the road and if you must, check what type of driver it is, and in any moment you hear him talk too much on the phone about where he is driving with whom in the car, you tell him to stop and let you out.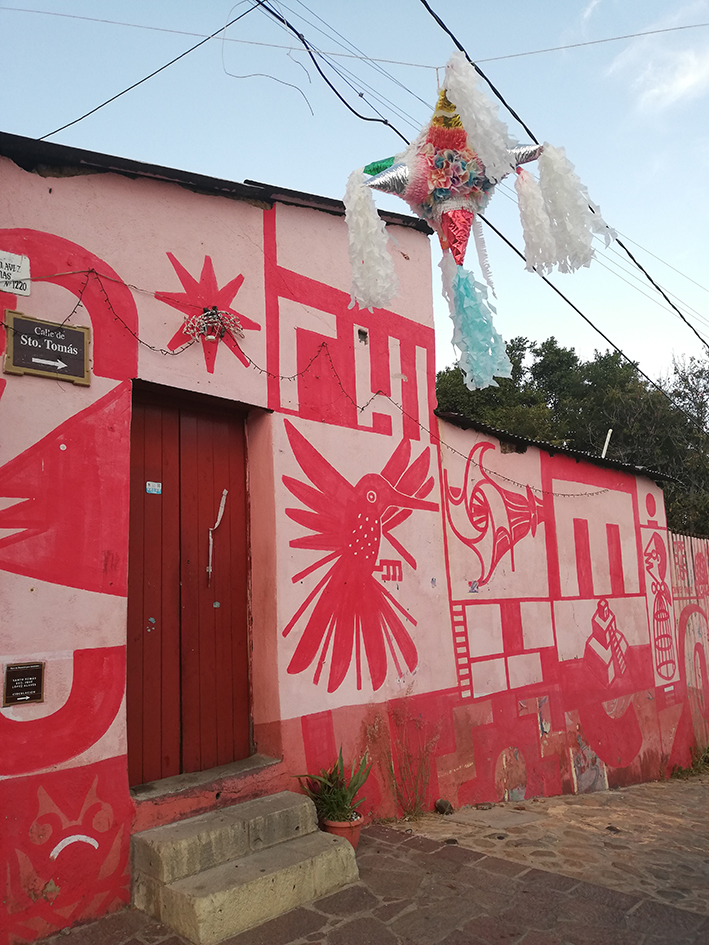 Is Oaxaca City safe to travel?
Despite all the safety measures mentioned here, I never had a direct problem, apart from my phone stolen out of the car window. But – I as part of many facebook and whatsapp groups and I did hear direct accounts of people being affected, by things you don't want to experience.
So be aware of that. Oaxaca state is one of the poorest in the country and the recent influx of tourists, the increase in prices, and the classh between fancy hotels, restaurants, and cafés and the local pay of 250 – 300 pesos a day (15 USD) can create harsh realities.
Watch out for yourself and your belongings and just don't be stupid. Then you'll enjoy Oaxaca to the max and have a jolly good time in this fascinating city!
---
Oaxaca de Juárez: Mexico Guide for Street Art, Food and Cocktails
The Best Festivals in Oaxaca: Day of the Dead 2023
How to get from Oaxaca to Puerto Escondido in 2023?