Traveling through Mexico can seem daunting, when you come for the first time, but it's not as complicated as it might seem. Given the proximity to the United States, Mexico is well organized, has a great road and air connection system, and generally feels very safe. There is a lot of police patrolling on the streets all over Mexico. The first them I saw them in their truck all armoured up it gave me the creeps, now I know it's for the better of the citizens.
However, you better read my Mexico travel essentials guide with the 9 important things to know when visiting the country, since shit happens undeniably, so I'll add some safety precautions for certain places on the list.
What's more important to know though, are cultural differences to pay attention to when traveling in Mexico, food poisening potential, and what you need to be prepared for in case of eventuality when meeting police that's not just patrolling the streets. Read on to learn all about your Mexico travel essentials for culture, food and housing!
1. Mineral Water: Buy Bonafont Water With the Orange Label
Why? All water in Mexico is called "Agua purificada", which means it has been purified to a degree that it does not even have minerals anymore. You'll drink and drink, and feel more thirsty and more thirsty, and don't know why. It's because the water does not fulfil it's job to nourish you, as you need the minerals in the water, not just dead processed liquid otherwise used to wash the dishes!
Bonafont is the only brand that actually sells mineral water (not carbonated) that feels good and does good. Do yourself a favor and drink Bonafont, if you are not using a travel water bottle with water filter (click this link to get one). I use the purified water, which they sell in big 10-litre gallons for the household for 30 pesos (1,50€) only to cook tea or food. But even for tea I tend to use "real water" that's alive.
2. Airbnb's Mexico: Don't be Surprised to Live With a Family
Airbnb's in Mexico often omit the most important information, such as constructions going on in the building (or the same apartment), sharing the living space not with the young host responding to your messages, but his parents, or renting a room in a hostel instead of an apartment.
What I found the most often occurring situation was that parents lived in the same complex, but where not mentioned in the description, or that hosts, if they did not live in the apartment itself, came in and out at any given time without prior communication about it. Once a host's girlfriend, who was not living in the apartment, neither the host, came to cook lunch with her mother in the 5-bedroom space, that had already a lot of coming and going from the guests.
Another situation that also occurred often was the noise pollution, be it by the family that lived downstairs and their TV on all night, or the remodelling of the bathroom, or the apartment that was being built right next door. If the host tells you it's only gonna take 2 days, expect it to be at least 2 weeks and decide if you want to live with it or move on.
3. Communication: Be Direct but not too Direct & Always be Polite
Mexican's are generally extremely polite, extremely accommodating, and extremely friendly, to such a degree that they will never tell you "no", never tell you what's really going on, and especially avoid all conflict that might lead to a better communication afterwards. As my friend Cari, who is Mexican, says: "Somos un poco toxicos" (We are a little toxic).
Well, what can I say, the amount of times I met an Airbnb host trying to solve an issue, such as ongoing construction noise, asking them if they could time it so that I could work, since I was not informed about the construction beforehand, and the amount of time they said "yes", and then blatantly ignored my request, I can't count on my hands anymore. Or the time I bought a jacket to be customized, just to get it back in a completely different design, I asked to get my money back instead, and they said it's not possible, but they could redo it, just to get it back again in a different design to what I had ordered, and still did not get may money back…Things like that.
It takes a lot of patience and understanding of their way of communication to either deal with them in the same passive aggressive way with a big smile on the face and an invisible knife behind the back, or the knowing when to leave the scenery as quickly as possible, since "normal" communication does not work here.
Mexico is the land of telenovelas, and drama is what they thrive off. There is a saying here that says: "Quién se ofenda ha perdido." (Who is offended, has lost). Means you can never openly say, if you disagree with something, and therefore either eat the bullet or ignore the other person. This is not helpful to find solutions that will benefit both parties, so either way, one party always loses, even if they keep their mouth shut.
4. Personal Boundaries: Often Don't Exist in Mexico
If you come from a Western culture, you might love your personal space, your door shut once in a while, and clear communication about what's working for you, and what not. Well, not so in Mexico. People easily get offended, if you don't talk to them, if you have a day where you want to keep to yourself, or if you are simply not in the mood to talk.
In taxis it's advisable to have a conversation with the taxi driver. Buildings are often constructed in a way, that you are pretty cosy with your neighbors (you have a garden for example, but they have their window into your garden). And people freely ask you, if you are married, have children, intend to marry at some point, how old you are, and whatnot else.
Different in some Airbnb's though (which might be, because the hosts learned that people from other cultures like their own space). I stayed in some places where the hosts did not ask any questions at all, and it was difficult to actually have a conversation with them, which felt strange, because we were living together like room mates. Things are upside down here very often.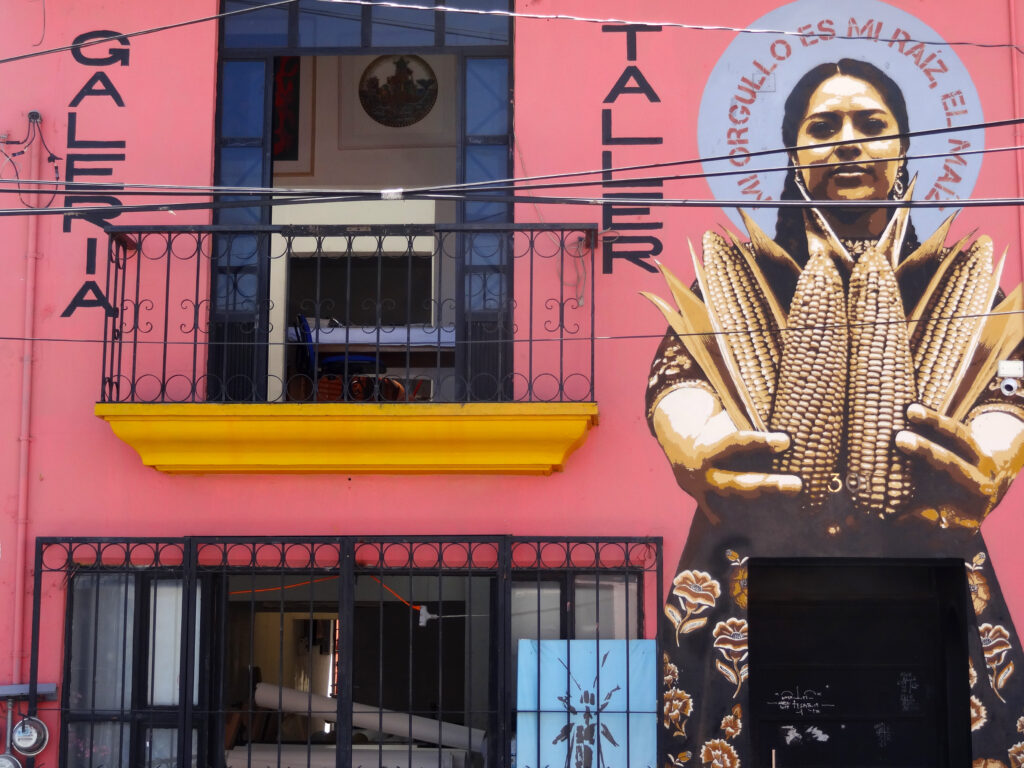 5. Oaxaca City: Never Walk With Your Phone in Hand on the Street
Oaxaca City is a beautiful place with stunning colonial architecture, street-art, great coffee, amazing restaurants and outstanding cocktails. What can I say, I fell in love with the city the moment I arrived. Hanging out a couple of months there changed the picture a little though. I'm in many whatsapp and facebook groups, and what became unnerving was the amount of robbery that started sprouting in Oaxaca de Juárez.
Here, you do need to keep your belongings close to you, and starting as early as 6pm don't walk in empty alleys, not even in the most populated parts of the centre. Generally, don't have your phone in your hand on the streets. Mine got nicked out of car, since the window was down. Guys come up with guns and baseball bats and are prepared to do what it takes to get your belongings. Not nice.
Also the taxis are a problem here. I never felt unsafe and even walked home late at night sometimes, but better be prepared than sorry. Some taxis are in alliance with the baseball bat guys and don't bring you exactly home. There is no uber in Oaxaca City, but there is DiDi, a similar app, that you should use, or ask for the vetted number of nighttime and daytime drivers at your hotel / Airbnb that you can call.
6. Mexican Police: Be Nice and Avoid Them
Generally the police in Mexico is very helpful and supportive, but there is also the other side of it, where they love to be bribed. If you are one of the unlucky ones that gets asked for their passport or God knows what, have 500 pesos, a smile and a friendly conversation script ready.
I heard stories from people being brought to the station for the criminal offence of peeing on a parking lot late at night after coming out of the club, or for walking in a park and looking suspicious, or for not wearing their mask on the street when it was red alert (that's more obvious though). It's random oftentimes.
In Puerto Escondido, the saying is, don't walk at the beach late at night, because the police is there.
7. Food Poisening: Don't eat Street Food in Mexico
This one is obvious, eat and drink in your own best interest, when it comes from the street. I don't eat tacos and such, but had juice from the street and all was good. But then I ate a pizza at a respectively looking pizzeria once, and boy was my stomach upset after that.
You never know, until you know, so trust your gut feeling.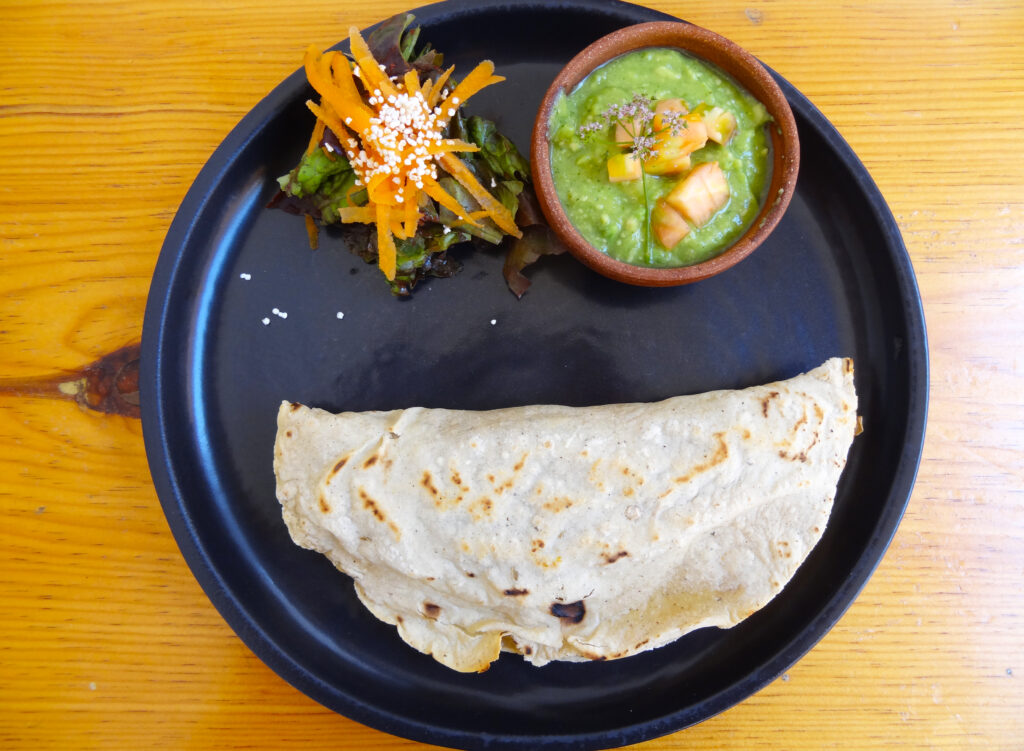 8. Banks in Mexico: Don't Accept their Conversion Fee
When taking money out of an ATM in Mexico, especially Santander, never accept their conversion fees, they are generally too high. The ATM will ask you, if you accept the bank's conversion fee, and you can click "yes" or "no". Your transaction will not stop, if you click "no". The only thing you have to accept to get money, is their banking fee for the withdrawal. Here you do need to click "yes".
Banks with the best rates for withdrawal fees are Citinbanamex (38 pesos / 1,90€) and Banorte (48 pesos / 2,40€). Santander or BBVA will charge you up to 139 pesos (7€) for any amount you withdraw. Plus, a Santander ATM once ate my card and I had to figure out how to get money with Western Union, Remitly and Revolut afterwards.
Generally, everyone coming from Europe, I advice you to get a Revolut Visa Debit Card as part of your Mexico travel essentials (get yours with this referral link) to send money to other Revolut users in any currency in seconds, and take out money without conversion fees. It's extremely practical to top up your debit card from a linked bank account or another credit card.
When I needed a new Visa card quickly, since the other one was in the abyss of Santander's ATM, Revolut sent my card to Mexico in less than a week (less time than my actual bank would have taken and for less fees, too).
9. Laundry in Mexico: Read the Google Reviews Before you Drop off Your Precious Gems
There is something strange that happens when you leave your laundry with the laundry ladies in Mexico, that didn't even happen to me when living in India. There seems to be an invisible monster in the washing machine that likes to nibble on foreigners clothes to leave little holes or colored marks on your belonging, that the laundry ladies later call "se quema la ropa" (the laundry burns itself).
How that is even possible, I have no idea, but all sorts of things happened to my laundry and that of friends, ranging from big white marks from Clorex on a red dress, handwriting with a color pencil on a tote bag, holes on the front side of a T-Shirt, and laundry that completely disappeared in the big mouth of the laundry monster – and was never seen again.
If you are slightly attached to your robes, better read all Google reviews before dropping your stuff off, ask other travellers which laundry places they recommend, or wash your clothes yourself, if you can.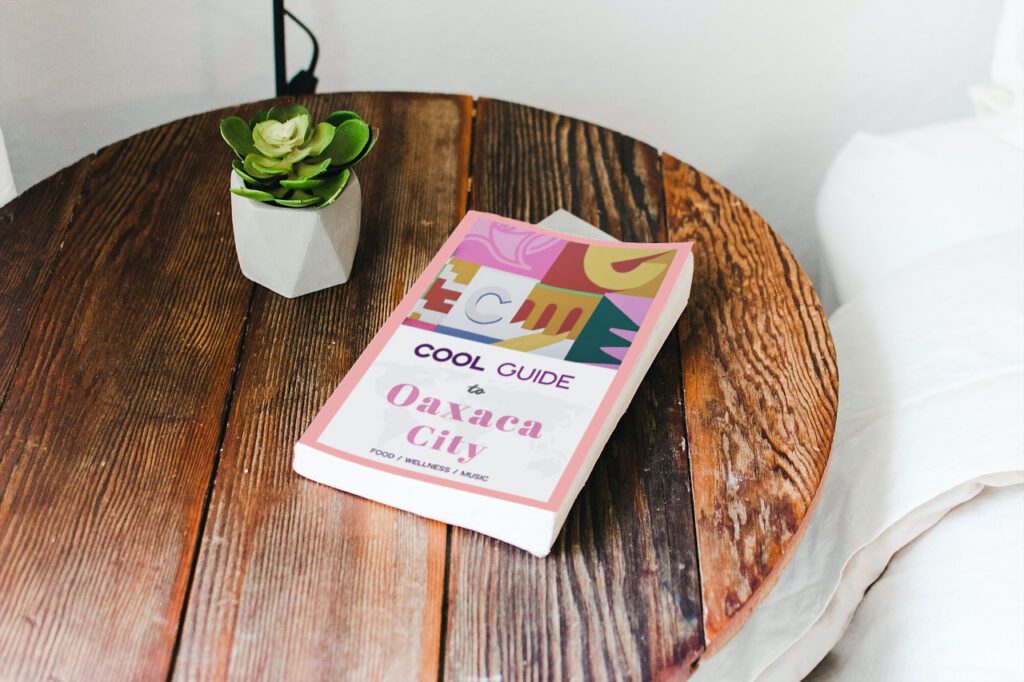 I hope this Mexico travel essentials guide with the 9 important things to know when visiting the country helped you to be prepared! Now go out and have a good time! All about the best food to eat, the best parties to dance at, and the best wellness treatments to pamper yourself are listed in my Cool Guide to Oaxaca City / Puerto Escondido / (and many more soon to come) on Amazon.
*This blog contains affiliate links from amazon, which, when you use them, help me earn a small commission, which in turn help to keep this blog up and fancy. Only things I'd use myself are recommended here, because travel is so much more fun with the right equipment!