Puerto Escondido is one of the top secret location that has been rising over the past two years as the new hotspot for digital nomads, yogis, surfers and Mexico travellers. It's similar to Tulum, just smaller, and not as overpriced and fancy as Tulum (even though prices for accommodation are rising here, too). The Wi-Fi in certain areas is still spotty (ahem, La Punta, which is good, so you spend more time outdoors), in other areas it's getting better (Rinconada) and new Co-Working spaces are popping up with the increasing demand from remote workers.
Because of the laid-back vibe, Puerto Escondido attracts a diverse crowd of people. It has been known as a surf town for years since some of the waves reach astonishing heights. Whereas for people from Mexico City, it's the go-to place for electronic parties, a wild week-end get-away, and supreme sunsets. For foreigners it's certainly the mixture of Mexican feel (whereas Tulum is already very Americanized), good food, fitness, wellness, hidden natural beaches, a bit of party, and a size that is easily accessible by local transport, motorbike, bicycle or by foot.
The best part about Puerto Escondido, Oaxaca, is that is has three different beaches, which again host several smaller beaches. Some of them are more for cocktails and food, others are truly hidden gems to sunbathe and enjoy a relaxed afternoon. Some are for surfing, others just for swimming, you choose.
In this article, I'll present you three of the best beaches in Puerto Escondido, so you can find what you are looking for!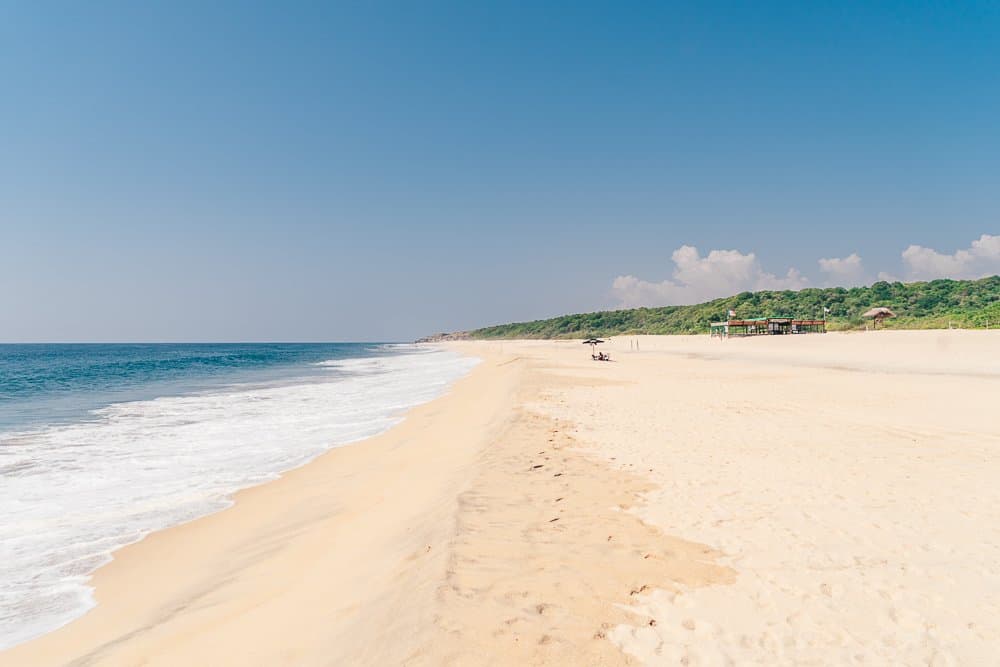 Bacocho Beach
This secluded, long-stretched beach towards the Northern end of Puerto is a preserved, peaceful place in nature with palm trees, ancient rocks, and stunning sunsets. It's also the place where turtles come to hatch their eggs, which are being protected by a local NGO that later helps the baby turtles make their way into the water.
Bacocho is one of the few beaches where dogs are allowed, where you can go for endless walks, swims (if the waves are not too strong), and apart from two daytime beach clubs with a pool, the space is completely natural, with no bars, nothing.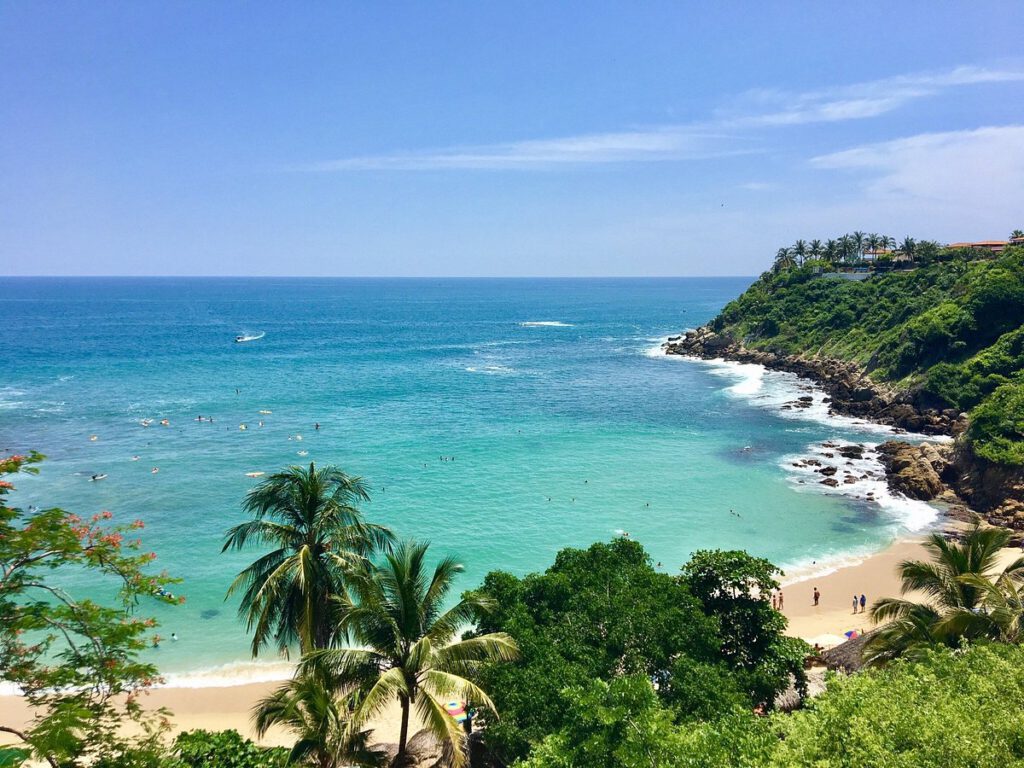 This bay-like beach in the Rinconada area is one of the most stunning Puerto Escondido beaches for photos from above, as there are 142 stairs leading down to the beach. If you take a picture you'll be surprised how turquoise the water looks. It's the perfect spot for beginner surfers. Quite a few surf schools take their students to this gorgeous place, but you can also come for sunbathing and swimming. It's usually empty in the morning, but it gets crowded towards lunchtime and the afternoon. Carrizalillo comes with several bars and restaurants, which also offer you beach beds and umbrellas.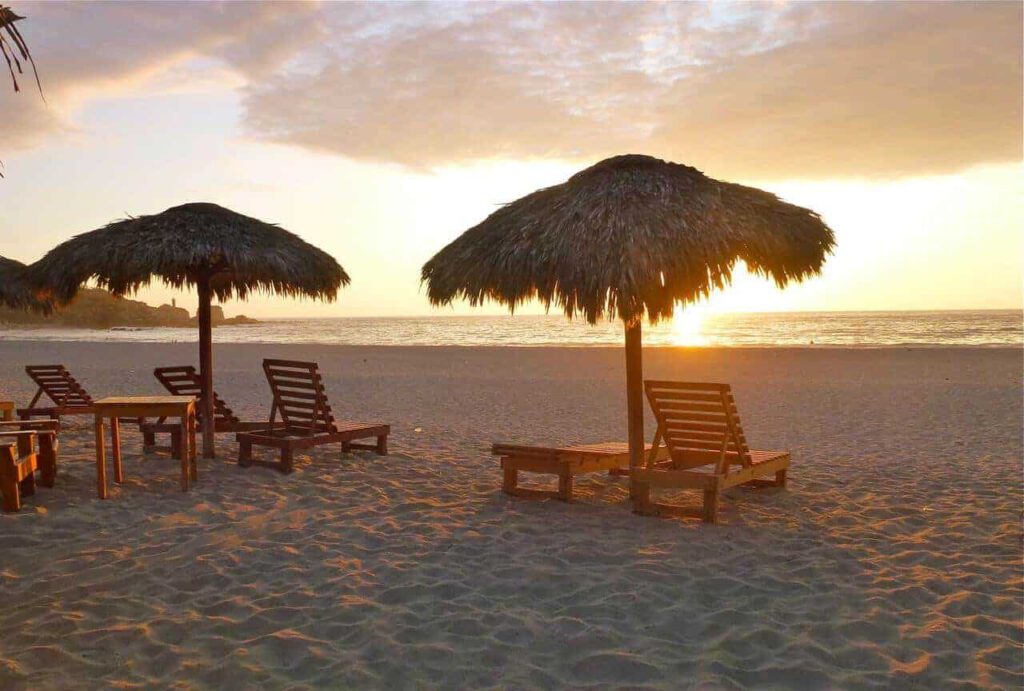 La Punta Beach
This beach is the biggest and longest one in Puerto Escondido, Oaxaca, on the South side, where a lot of surfers gather, several groups of friends, and a few topless ladies here and there (since the beach is so big, the police can't kemp through it all). In the back, you find many of Puerto's restaurants and bars, plus two party beach clubs, but they are never too close to disturb the sunset vibes.
Also – La Punta is the beach where everybody gathers at sunset time and claps when the sun touches the ocean! You can see a lot of dogs here, freely roaming or with their owners. It's a vibe. Go swimming or at least take a dip in the water, if the waves are not too strong. On the other end of it in Zicatela you are not even allowed to enter the waters, because the ocean pull is too strong to get out again.
---
I hope this article about the 3 best beaches in Puerto Escondido helped you to decide, where you want to spend the most time, while you are here!
If you want to know where the best beach clubs, the best vegan food, the best yoga classes, shops, and excursions are in Puerto Escondido, head over to Amazon and get your Cool Guide to Puerto Escondido!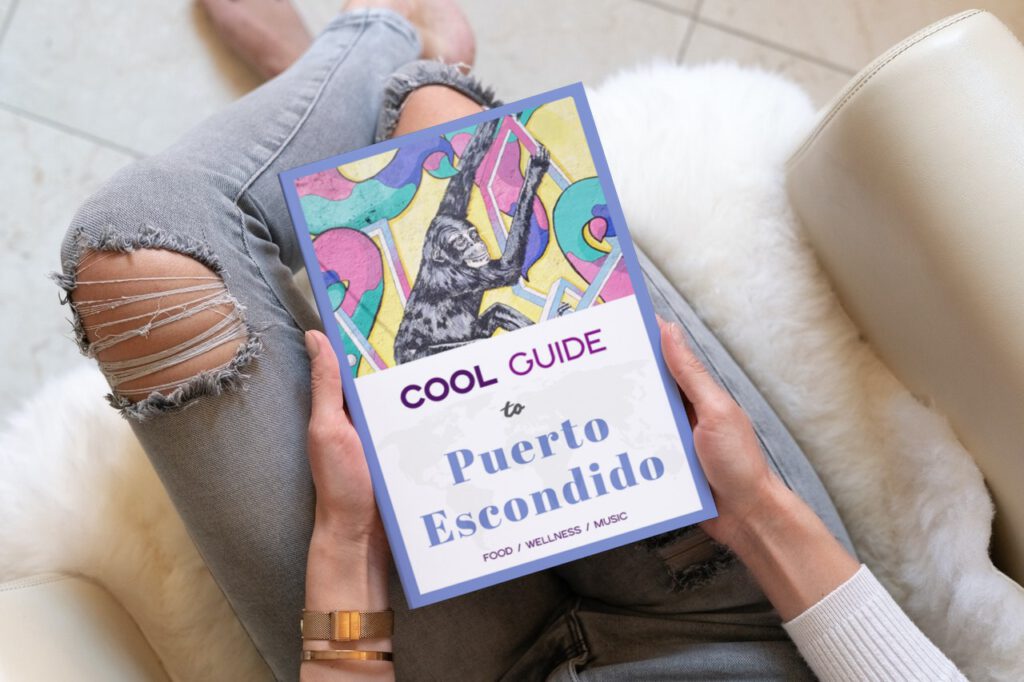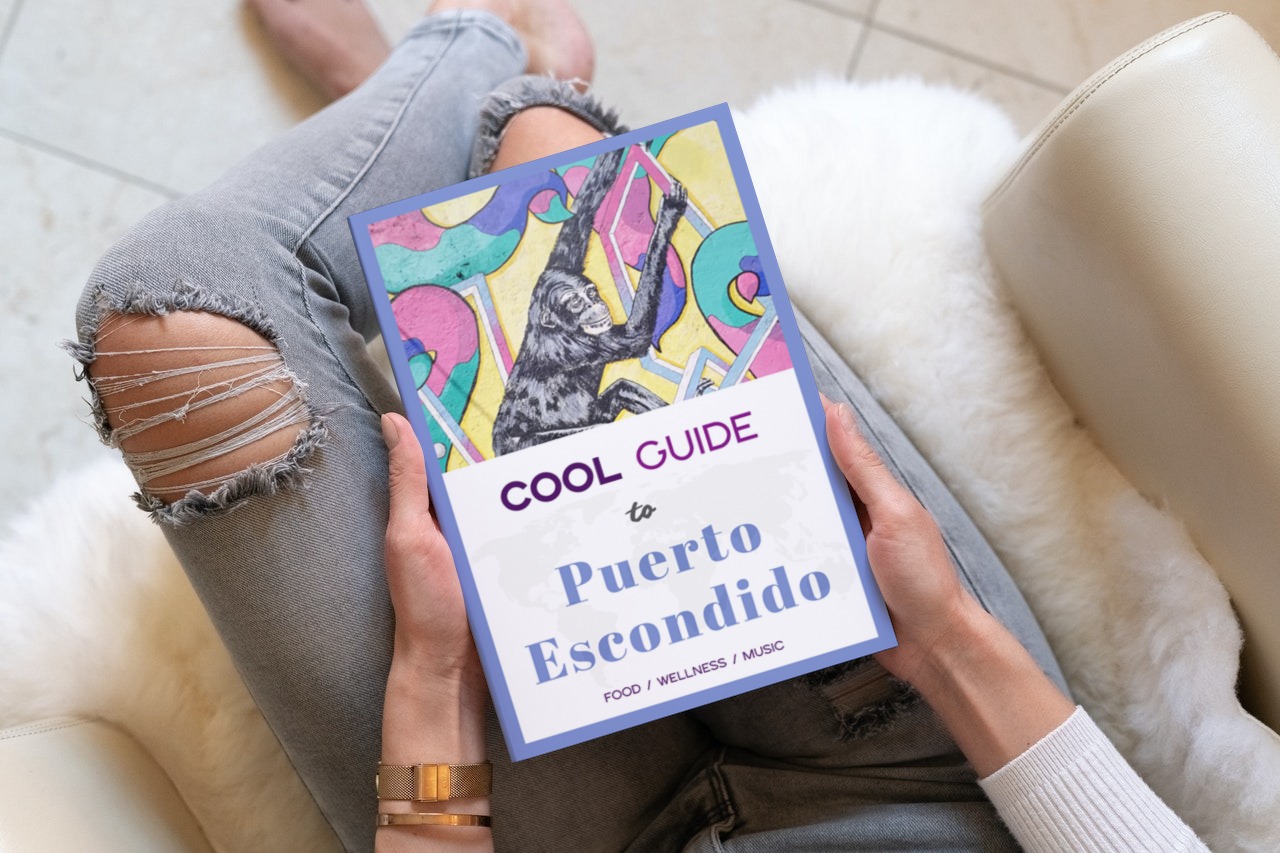 ---