Playa del Carmen is a beautiful coastal town in the Riviera Maya, Quintana Roo, in Mexico. It's surrounded by lush jungles, nearby cenotes (water sinkholes that held great importance to the Mayan people), beaches and Mayan ruins. The city itself – however – is an urban hub for entrepreneurs, crypto lovers, digital nomads, party people, as well the ones looking for a spiritual escape.
As you can see, Playa del Carmen brings a lot of different people together, but that makes it even more interesting!
The city's architecture is beautiful, the food is outstanding, the beaches are right down the street, and the vibe is elegant but relaxed.
Find out more about Playa del Carmen in this digital Mexico travel guide book!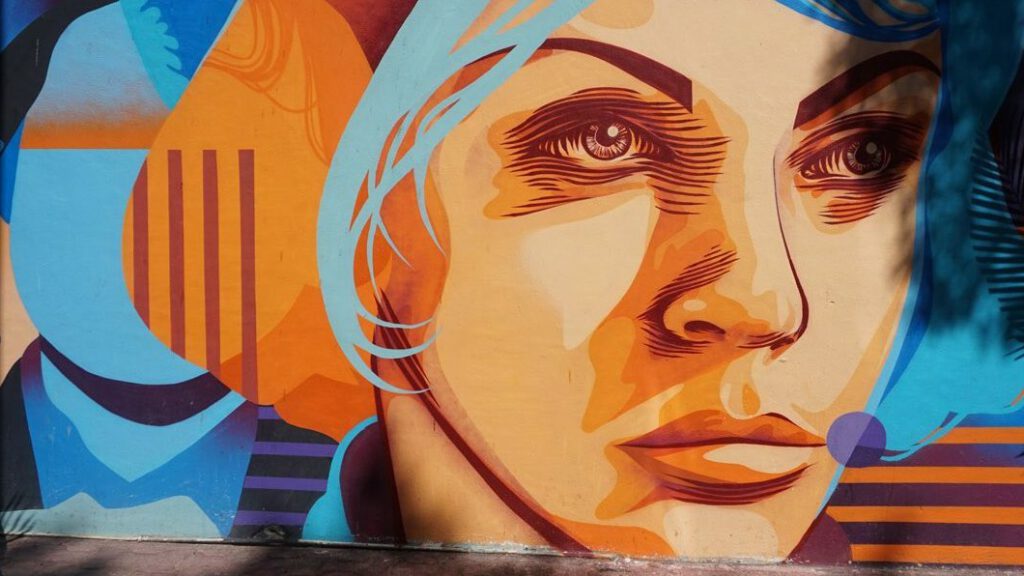 1) Best Co-Working Spaces in Playa del Carmen
Playa del Carmen has speedy internet and several Co-Working Spaces spread out around town. Each of them is different, from relaxed and cosy spaces, to square rooms with square desks. Some of them a right downtown close to Quinta Avenida (the main shopping street), others are a bit out of the hustle and bustle.
The most frequently visited Co-Working spaces in Playa del Carmen (and the ones with the best ratings) are:
Nest is a very friendly place located right downtown, close to everything. It has two floors, ample space, private offices, a kitchen on each floor, and free cookies and coffee.
Bunker Co-Working is a bit more cool, has a very minimalistic design, private offices (that are booked out fast), a meeting room, a kitchenette, and a private chef that cooks delicious meals every day (optional to buy).
A typical Playa Co-Working space, since it offers lots of light, long desks, a ping-pong table, a kitchen, and a pool outside!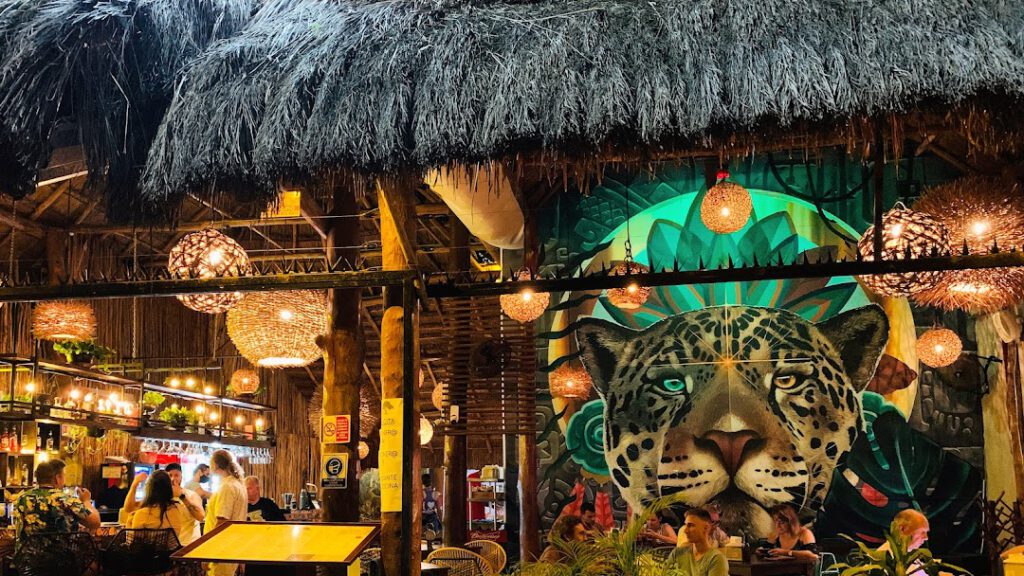 2) Best Crypto Meet-Ups in Playa del Carmen
The longest and most famous crypto meet-up in Playa del Carmen is called "Crypto del Carmen". They usually choose a topic for each moderated event (bi-weekly), and have lots of crypto enthusiasts, as well as crypto pro's, attend the live sessions. Every other week it's a socializer without moderation, where you can meet other digital nomads. Check out their website, you can also watch the live session via video! The meet-ups take place in Zitla Ceiba, an open-air restaurant with amazing murals, really good food, and decent prices.
• Crypto del Carmen Meet-Up, every Wednesday from 7pm at Zitla Ceiba, Playa del Carmen
Next to Crypto del Carmen there are several other meet-ups from Bitcoin and Altcoin enthusiasts throughout town. While in Playa, you'll notice that the scene is big here. Check out the WhatsApp groups from MexNomads, to stay up to date about the most current groups and social mixers.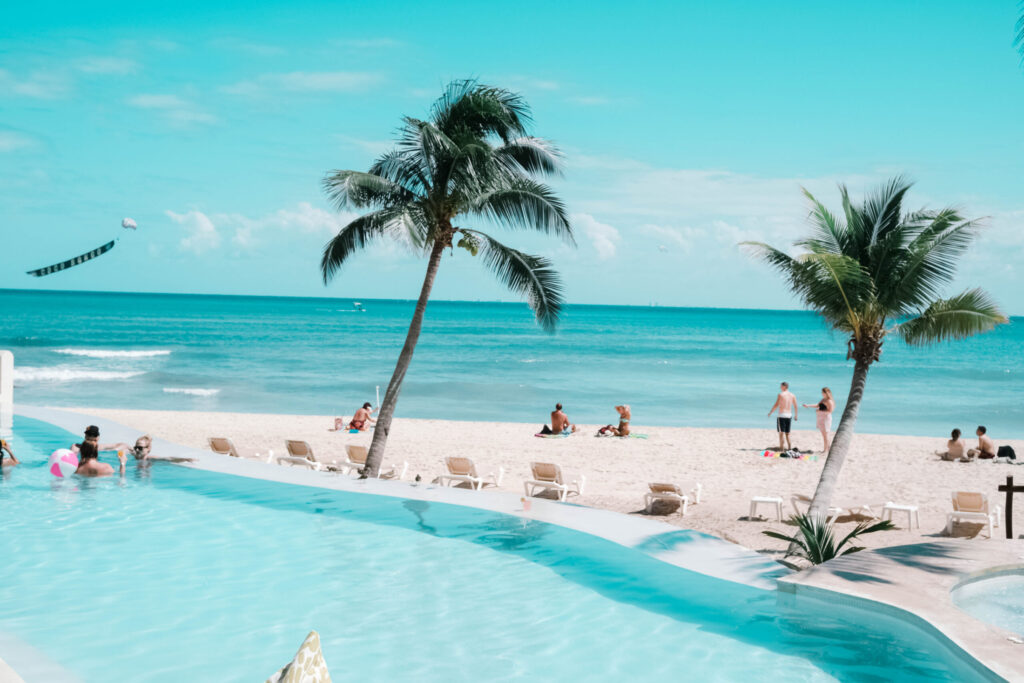 3) Best Beaches in Playa del Carmen
Playa del Carmen is a beach town, just as the name says it "beach of Carmen". I don't know who Carmen is, but the beaches are indeed beautiful and sometimes even adventurous. One day I decided to skip the morning gym and go to the beach, just to arrive to masses of people and lots of phone cameras out, since the beach guards had to pull out a baby crocodile. Nobody got injured, but I'm telling ya, finding that baby crocodile in the wavy waters wasn't an easy task. Apparently it swam fast and tricked the beach guards nicely. Supposedly those baby crocos come from the nearby Sian Ka'an bioreserve (or even closer ones, since Sian Ka'an is in Tulum), and through the streams that connect the lagoons with the open waters, sometimes a baby croco gets lost on the way.
Anyhow. In Playa, you can just walk down Av. Constituyentes and end up straight at a small beach in front of a hotel. That's the quickest beach escape. The other longer beach with several beach bars is closer towards 38th street, but can get quite crowded in the afternoons and on the week-ends. If you want a quieter experience, pack your bags and travel out of the main hub of Playa to visit Playacar, or even further, Akumal.
• Av. Constituyentes
• 38th Street
• Playacar
• Akumal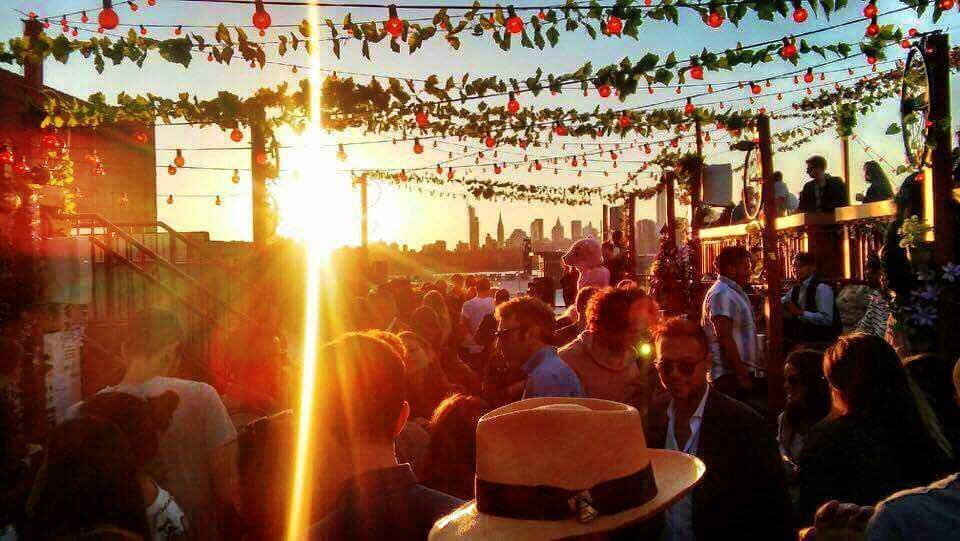 4) Best Party in Playa del Carmen
Playa del Carmen is filled with parties all day every day, especially around Quinta Avenida, downtown. That doesn't mean I would recommend them. Most of them scam you on the drink prices, charge you double, play horrible loud music (commercial that means), and are not really safe, nor fancy, nor fun. If you want to get plain drunk and ignore everything, it might work for you. Otherwise I recommend taking a trip to Tulum and going to a good electronic music party with international DJ's there.
One party I can recommend though, is the one from 3B Hostel on their rooftop, mostly Wednesdays, but often also on other days of the week. The guys organizing it are called Bali Playa.
However, Playa has lots of Salsa classes, Bachata, Kizomba, and the like going on, and some live music in several of the restaurants.
• Live Music & Salsa Classes: La Bodeguita del Medio, Playa del Carmen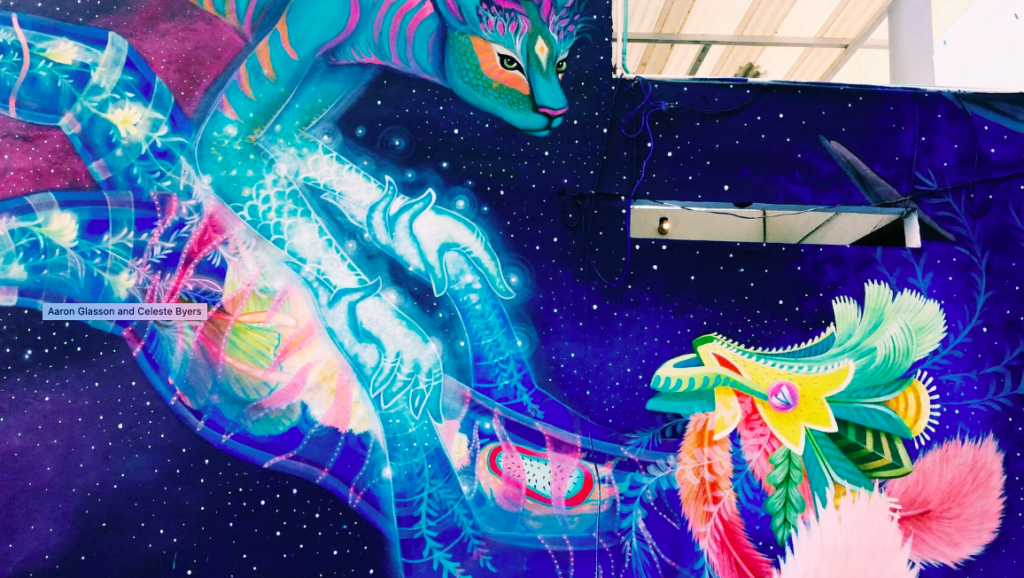 5) Best Street Art in Playa del Carmen
Playa del Carmen has an impressive amount of street art all over the town centre. Big murals adorn not only restaurants and clubs, but also small buildings in hidden streets, hotels, or random condos.
Many of the paintings have been painted during street art festivals like Calles Corazon, and a lot of international artists left their mark on the city. You'll be surprised how many amazing pieces of street art you'll find from artists, such as Farid Rueda, Senko, Martin Ferreyra, Poni, Curiotli (see the picture above), and more.
Choux Choux Café features a beautiful mural with a young indigenous girl in an tropical rainforest.
The Palm has a mural from Poni on one outer wall, with two women sitting in water.
The Gym features a modern jaguar made up of different eclectic parts, which you can see on their website too.
I hope this Mexico travel guide book to Playa del Carmen gave you some inspiration and a good overview of what to do in the city! Check out also my other articles on 1) the 5 best vegan restaurants in Playa del Carmen, and 2) the 3 best beach clubs in Playa del Carmen.
---
To get all the top tips on (vegan) food, wellness, music, excursions, and co-working spaces in one place, get the Cool Guide to Playa del Carmen on Amazon now!