Playa del Carmen has so many beach clubs, it might be hard to know, which one to choose. Since I'm a fan of serene beach lounging with little to no background noise, or only decent world music, I'll present you my list of favorite beach clubs in Playa del Carmen that will give you a relaxing time.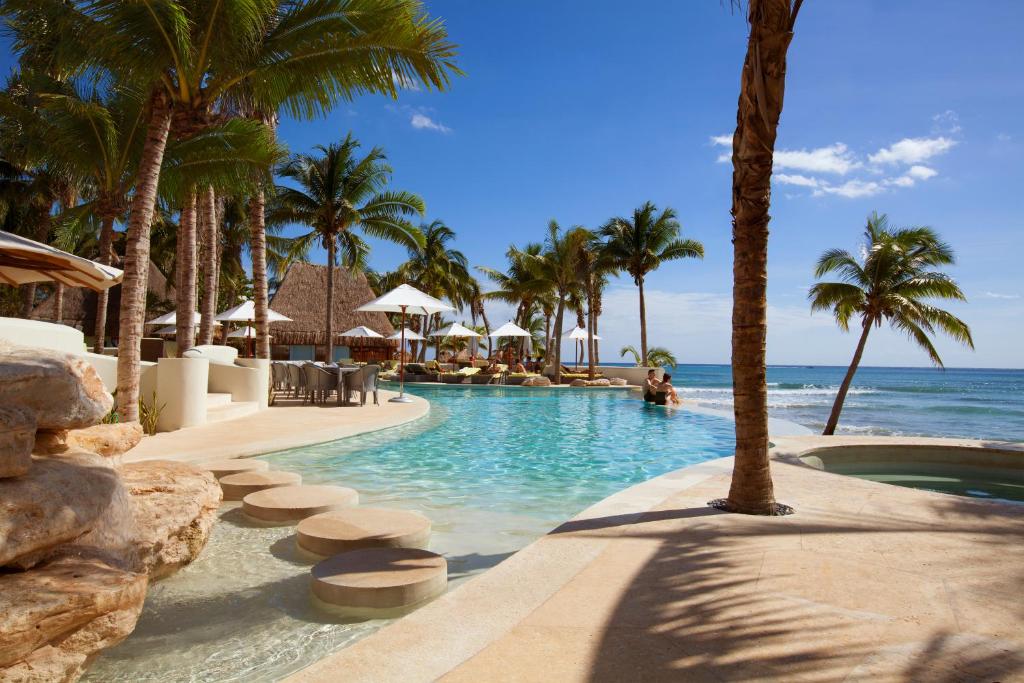 1) Encanto Beach Club, Playa del Carmen
Calle Albatros, corner Petrel
Mon – Sun 9pm – 6pm
500 pesos min. consumption on entry
One of the most beautiful beach clubs, with plenty of beach beds, a boho Ibiza vibe, good music (sometimes live but never too loud), and a good food / drink menu that offers a lot of variety. You need to pay 500 pesos on the entrance, which you can consume from their menu afterwards
2) Mahekal Beach Resort, Playa del Carmen
Calle 38N, between Quinta Av and the beach
Mo – Sun 11am – 7pm, Happy Hour 5pm – 6pm, special events also 8pm – 10pm
@mahekalbeachresort
This is a daytime bar next to a beautiful organically shaped pool among the designer huts of Mahekal Resort. It's the perfect place to chill and have a light snack and drinks, take a swim in the turquoise waters of the pool and let life be. Check their happy hour for cocktails, and come back for the special S'amores and Margarita evenings (check the updates on their website) when they lit the fire pit next to the pool and bring on the floating lights.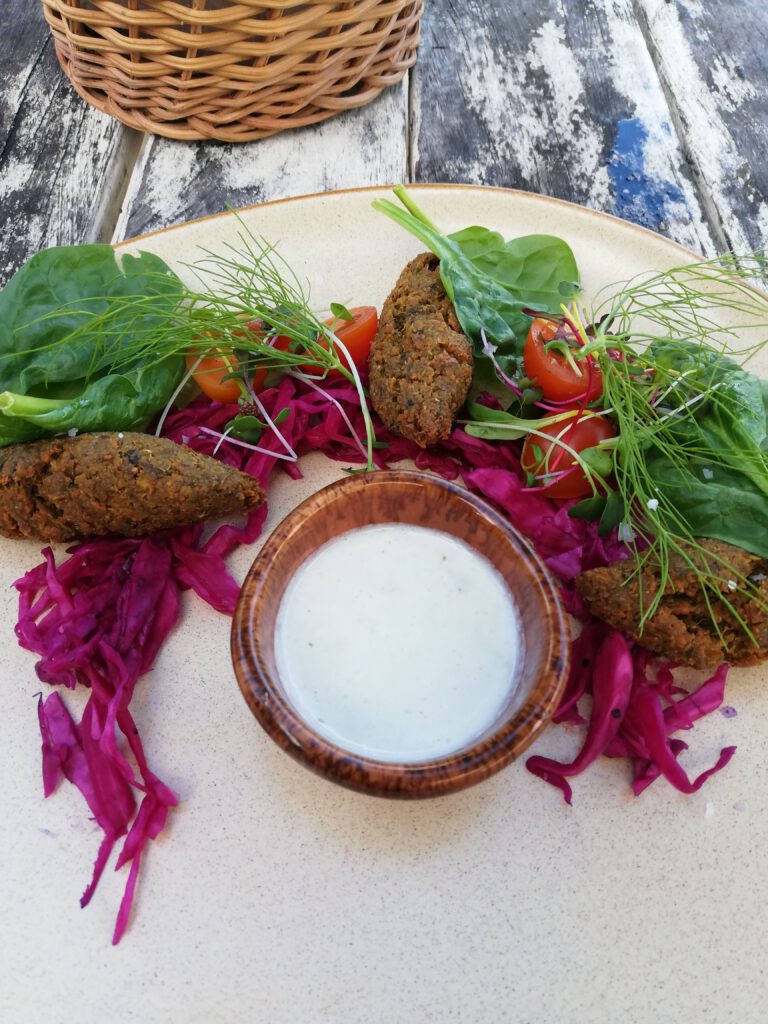 3) Lido Beach Club Restaurant, Playa del Carmen
Av 1N Bis, between Calle 10N and Calle 12N, Centro
Saturday 5pm – 12am
@lidobeachclub
Cute, lively beach club with wooden tables and straw umbrellas, seating at the bar, at tables, as well as at beach beds right at the beach. They have a uniquely cool presentation of their dishes with flowers, colors and whatnot, offer international and Mexican cuisine with some vegetarian and vegan options (falafel!), and a lot of cocktails. Very attentive staff and cool vibe.
Also check out these articles: 1) the best co-working offices in Playa del Carmen, 2) the best 5 vegan restaurants in Playa del Carmen, and 3) the Mexico travel guide book to Playa del Carmen.
---
I hope you enjoyed this short list of my 3 favorite beach clubs in Playa del Carmen! Get the full insider guide on the best food, wellness, and music in the Cool Guide to Playa del Carmen!