Playa del Carmen is the perfect spot for digital nomads, expats and crypto lovers alike. In order to not get stuck in your Airbnb, meet new people and make some friends is to work from a co-working space.
Now, Playa del Carmen has some awesome co-working cafés too (which I'll not mention in this article), but if you need a quiet zone to concentrate and mingle with linked-minded people, a Playa del Carmen co-working is definitely the better option. Prices are fair, and most of them offer after-work events, too.
You'll be surprised, how many entrepreneurs from all around the globe come to Playa to work from this sunny beach town in Quintana Roo for a few weeks. So, in this article I'll show you the 3 best Playa del Carmen co-working offices in 2023 to make the most of your time here.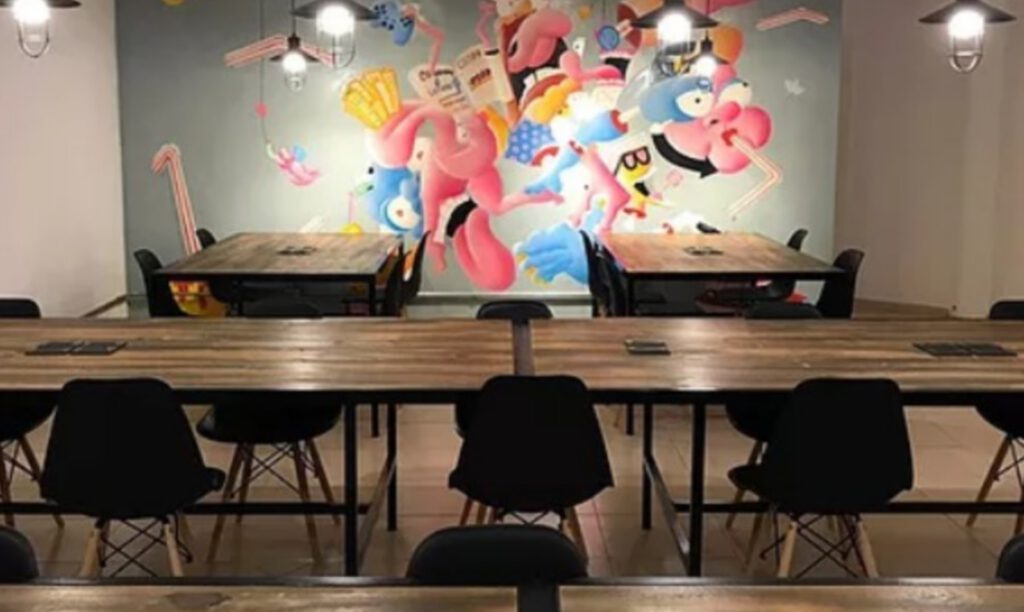 Bunker Co-Working, Playa del Carmen
Av 10N, between Calle 40 and Calle 38
Mon – Fri 8am – 5pm
www.bunkercoworking.com I @coworking.bunker
Great minimalistic co-working in Playa del Carmen with several shared desks, two phone-both, a few private offices upstairs and a silent working space too. The private offices need to be booked 4-6 weeks ahead of time. They also have a conference room that can occasionally be rented for workshops. Wi-Fi is 300 mbps. They have their own chef, who cooks delicious meals, and there is a kitchenette you can use as well.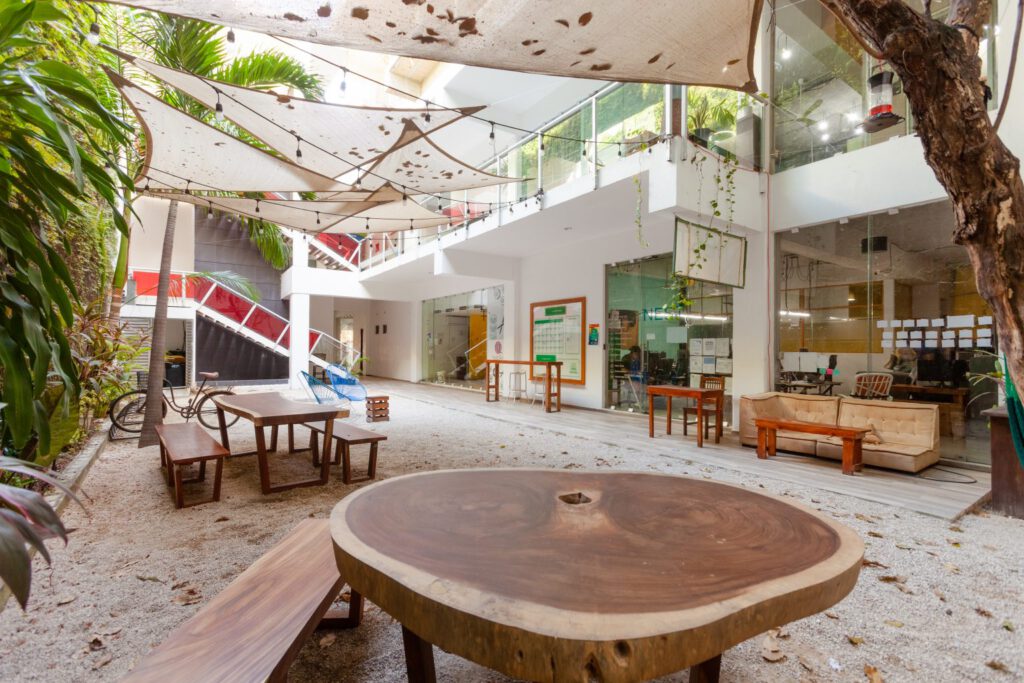 The Nest Co-Working, Playa del Carmen
Av 10, between Calle 12N and Calle 14N
Mon – Fri 9am – 8pm, Sat 9am – 5pm
www.nestcoworking.com.mx I @coworkingnest
Nest is a great Playa del Carmen co-working on two floors, with a a sofa to chill downstairs, a kitchenette on both floors, high-speed internet, free coffee, tea, cookies and fruits for everyone, a workshop room, meeting room, private offices, and a really nice vibe. The owners make sure you relax enough to keep your work-life-balance in check (without enforcing it on you). Nest also offers regular community events, such as for enhanced creativity. They have a WhatsApp group to meet up with others Nesters. People that come here are kind, trustworthy, and inspiring. Very fair prices for monthly and weekly passes.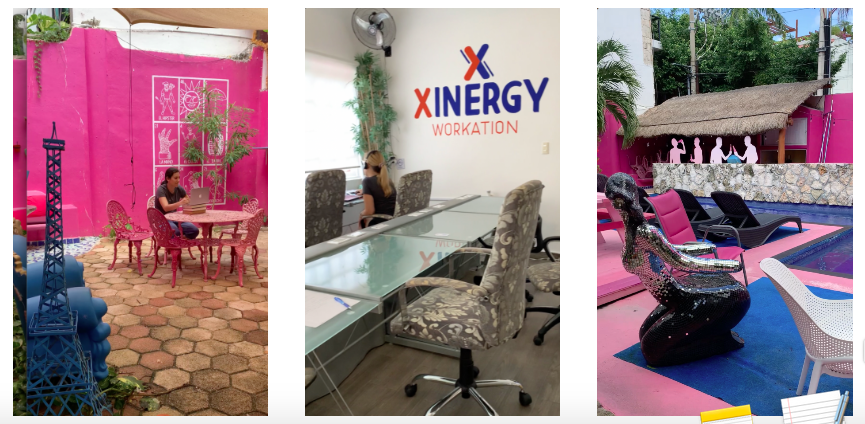 Xinergy Coworking, Playa del Carmen
Av 1N, between Calle 25S and Calle 26S
Mon – Sun 9am – 6pm
www.xinergycoworking.com I @xinergy.coworking
Another great Playa del Carmen co-working office with lots of natural light, a meeting room, rooms for private calls, printing services, a ping-pong table, fast Wi-Fi, and free coffee. Plus there is a pool outside, a restaurant, and two hammocks to deeply relax.
I hope you got inspired to pack your laptop and venture out to one of the 3 best Co-Working spaces in Playa del Carmen! The city has a lot to offer and working in community can boost your energy levels, and give you new inspiration!
Also check out the 1) 5 Best Playa del Carmen Vegan Restaurants and the 2) Mexico Travel Guide to Playa del Carmen.
---
Get the complete list of Playa del Carmen Co-Working spaces in our Cool Guide to Playa del Carmen + the best food, wellness, music, drinks, art, beach clubs, and more.