Lisbon has a lot of organic and plant-based restaurants, so it was hard to pick only 5 best vegan Restaurants in Lisbon, Portugal. In the last two to three years more and more real foodie places have been popping up, and the curation of the menu, the ingredients, and the interior design gets better and better.
Lisbon reminds me of Oaxaca City in Mexico in that sense, because Oaxaca is also a real foodie town with a lot of "cocina de autor" (speciliazed chefs in their metier, winning awards, doing brand collabs, etc.), great cocktail bars, as well as an emerging vegan and vegetarian friendly scene. Same as in Oaxaca, Lisbon has a lot of street-art to show. Check out our Cool Guide to Lisbon for the a comprehensive list of over 100 curated recommendations on food, wellness, street-art, music and co-working.
In order to give you a broad overview, I'll list the 5 best vegan restaurants in Lisbon according to price, prestige, menu, and interior design. Like this, you get a good mix of affordable places, 5-star rated fine-dinging, as well as Soulfood burgers. The order is random, so the first one is not better than the other ones. All of them are good, if not outstandingly good! Enjoy!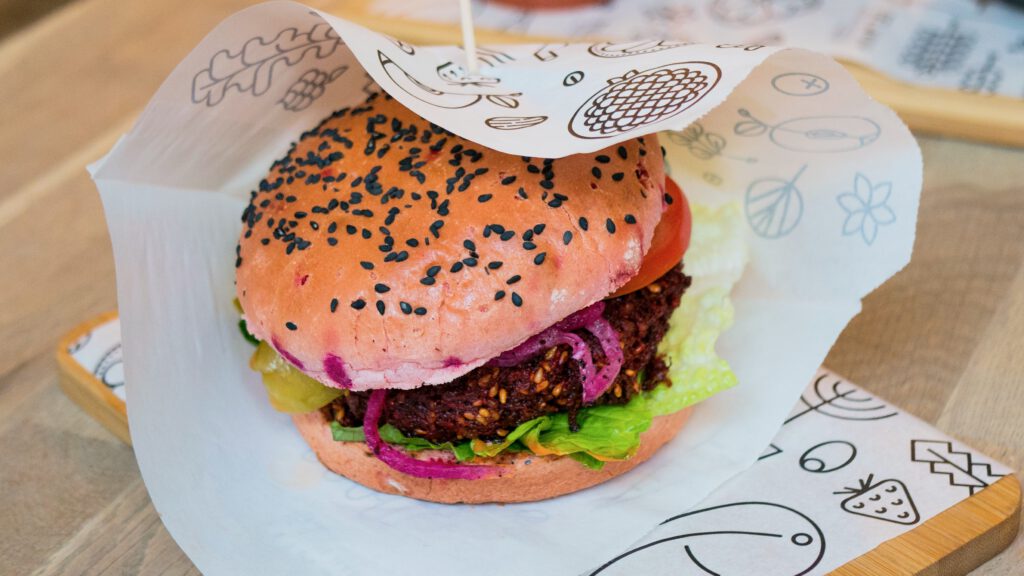 1. Vegan Junkies
R. Luciano Cordeiro 28, Marqués de Pombal
Mon – Sat 12 – 3pm, 6:30 – 11pm, Sun 12 -5pm
@lisbonveganjunkies
Who said vegan food has to be stylish salads, quinoa, or bowls? At Lisbon Vegan Junkies, you get junk food to your hearts-content. Namely, mac'n'cheese, burgers, wings, hot dogs, tacos, and more – all vegan. Prices are a bit on the upper end though (10 – 15€ for a burger, 5-6€ for the starters).
2. O Gambuzino
R. dos Anjos 5A, Graça
Mon – Sun 5:30pm – 12am
@ogambuzino
A simple place that looks like a Portuguese restaurant on the inside, but offers elaborate vegan food that looks like art! Delicious bowls with vegetables and plant-based eggs, fried tofu on quinoa surrounded by beetroot sauce, crowned with a crispy leaf, vegan Gado Gado, peanut butter cake, or almond "cheese" cake with caramel topping. You'll leave with the desire to come back soon! Watch the chefs in the open kitchen do their magic.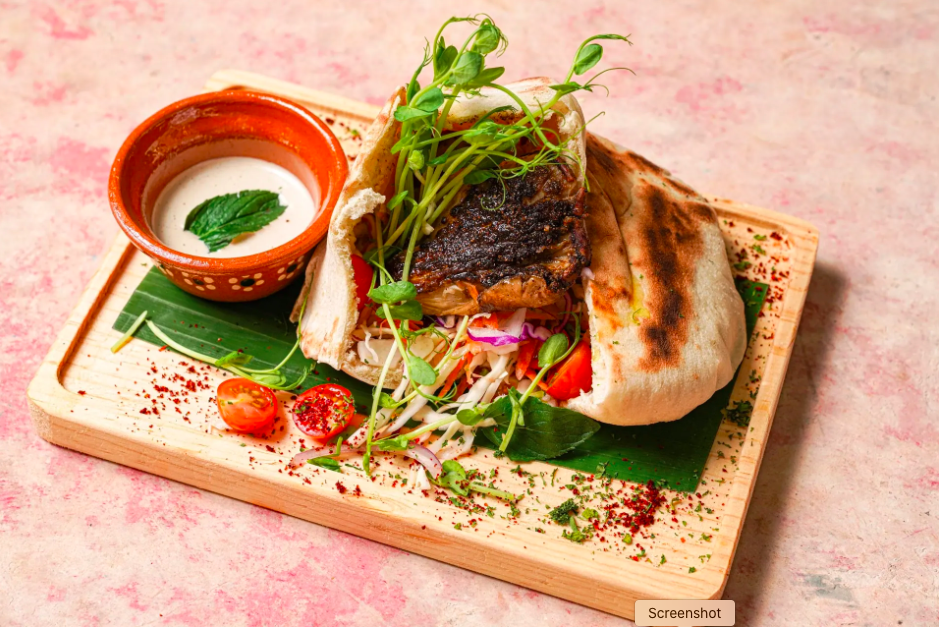 3. Organi Chiado
Calçada Nova de São Francisco 2, Baixa-Chiado
Mon – Sun 12 – 11pm
@organichiado
A modern vegan and organic restaurant in Lisbon serving regional, fresh ingredients according to the seasons. Rated best vegan restaurant in Lisboa in 2018 & 2019. Each plate is beautifully presented and creatively crafted, so it doesn't only look good, but tastes amazing, too. Think of spicy curry with vegan meatballs, spirit tofu, penne rigatone, vegan tomato cheese plate, quinoa with oven roasted vegetables, pecan nut pie, and more. Daily changing menu! Furthermore, Organi is located at a typical Lisbon stairway in an old street, giving it a unique charm when you eat on the terrace.
4. Ao 26 – Vegan Food Project
Largo de São Carlos 10, Baixa-Chiado
Mon – Sun 12:30 – 6pm, 7 – 11pm
@26veganfoodproject
€€
Ao26 definitely gets me with their interior design. Cozy with cool chairs, comfortable sofas, dimmed lights, minimalistic set-up, rustic walls, open kitchen, and an impeccable – yet simple – presentation of the plates. The vegan food creations are good and delicately flavored (e.g. seitan steak, ravioli, ceviche, tofu in nori, vegan octopus, chocolate cake). They especially offer a lot of Portuguese dishes as vegan versions that you wouldn't be able to taste anywhere else. A rather fancy concept downtown, great for a romantic dinner or with some friends.
5. arkhe
Boquerão do Duro 46, Baixa-Chiado
Mon – Fri 7:30 – 10:00pm, Tue – Fri 2:30 – 2:30pm, Sat / Sun closed
@arkherestaurante
Fine dining for vegetarians and vegans, finally! arkhe is listed in Michelin's Bib Gourmand 2023 (a guide to the 50 best discoveries) as "good quality, good value cooking" – which is a little bit of an understatement. You get a 5-course menu for around 55€, with exquisite wine parings, and quite frankly, food that is so state-of-the-art, you'll say it's the best you've ever eaten. I mean, they fiddle around a recipe for two years just to get it right (Vegetal Phitiviers), and come up with fancy plates, such as the Doppio with morels, wild asparagus, celery root purée, confit yolk, madeira wine & mustard sauce. You might say they are crazy, or just plain – creative! A must.
Find out more about the absolute best restaurants, organic markets, yoga classes, cocktail bars, fashion stores, and excursions in our Cool Guide to Lisbon!
---