Lisbon is one of the biggest foodie towns I know in Europe, and it has a lot of brunch places to try! Brunch in Lisbon is really a thing, since so many cafés are specialised in brunch menus. No problem finding delicious Eggs Benedict, hot and soft waffles, avo toast, or smoothie bowls in Lisboa. Plus – most of the cafés have a great taste for interior design, beautiful decor, and the most lovely staff.
However, since that's so common, I went to check out what the more unique brunch places have to offer that stear away from the all-too-common dishes.
Where to eat Brunch in Lisbon that's unique, well presented and über-delicious? Let me show you.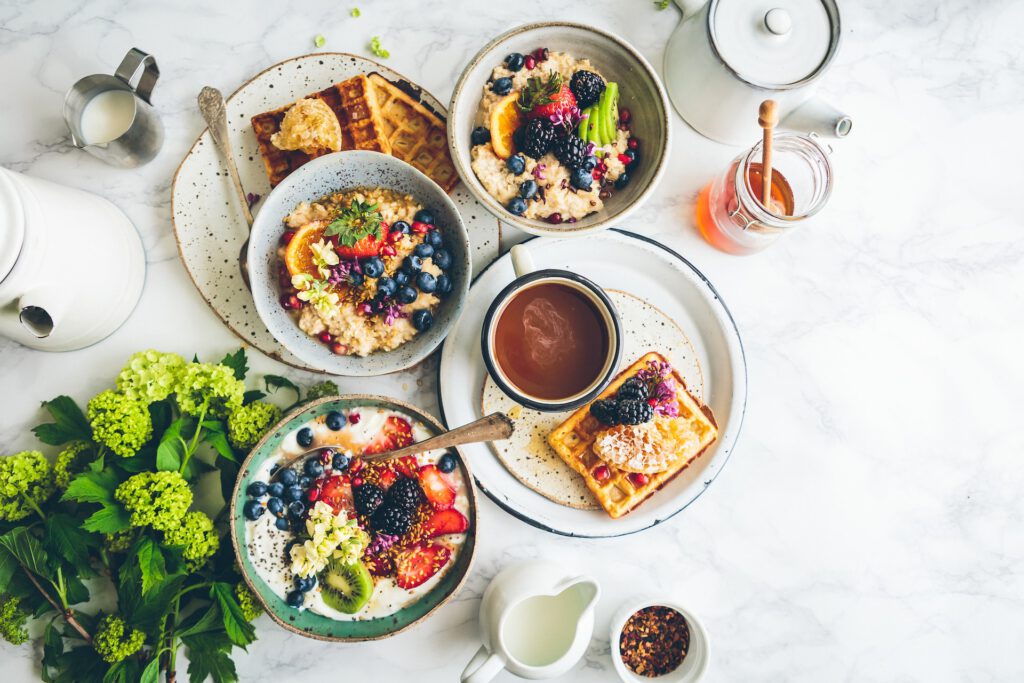 Boutik
R. de São Bento 106D, Bairro Alto, Lisbon
Mon – Sat 9am – 7pm, Sun 9am – 6pm
Boutik is a really cool concept store that combines the best of brunch, fashion and accessories. Boutik sells (and rents) custom-made surf boards, clothing, jewelry, books and cosmetics – and is relatively unknown as a brunch café in Lisbon, so that you don't have to wait to get a table. However, their breakfast is delicious! You get a variety of smoothie bowls, poké bowls, pancakes, bagels, home-made desserts and more. Great selection, fresh ingredients, top service!
shakar coffee
R. Viriato 1B, Principe Real, Lisbon
Mon – Sun 9am – 4pm
Another one of the creatively outstanding places for brunch in Lisbon. The interior is very minimalistic, but the food is more than picturesque and an explosion for the taste buds. Their chicken waffles are a hit. Also try their açai bowl, keto eggs, salmon toast, Turkish eggs, carrot cake, matcha latte, and of course their specialty coffee. Many of the dishes come with little flower decorations and artfully assembled sauces. Lots of dishes you don't get anywhere else for brunch in Lisbon. A must!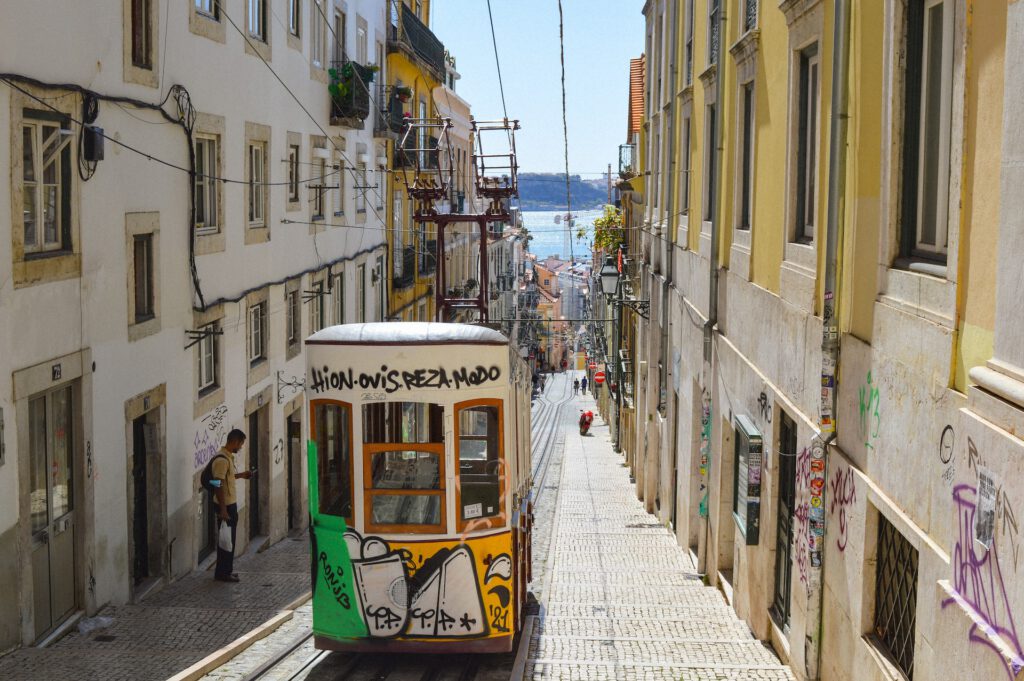 Dear Breakfast
Rua Gaviotas 17, Bairro Alto, Lisbon
Mon – Fri 9am – 4pm, Sat / Sun 9am – 5pm
Not only does the slick interior design stand out in this café, but also the food and its presentation. When you enter the white halls with round shaped walls in Dear Breakfast, the minimalistic design exudes an air of peace and calm. Combined with round blue suede chairs and white marble tables, you know you are in a unique Lisbon brunch place. The breakfast is created as picturesque as the interior, and is a delight for your taste buds. Pancakes, açai bowls, avocado sandwiches, smoothies, kombucha, coffee… you get everything here. A combi menu with a main dish, coffee, smoothies, and yogurt only costs 12€ (January 2023).
Tiffin Café
R. do Conde 32, Lapa/Santos, Lisbon
Mon – Fri 7:30am – 4pm
A best kept Lisbon brunch secret in the neighborhood of Lapa / Santos! The small couple-owned Tiffin Café has a daily changing menu, lots of vegan and vegetarian dishes that are uniquely Tiffin, fresh ingredients and outstanding taste, since everything is made with love. Get your mouth watered with tofu scramble, roasted courgette on couscous, sweet potatoes on lentils topped with seeds, stuffed mini pumpkins, and of course, desserts that make you come back for more!
---
I hope you got inspired now, and know where to eat brunch in Lisbon now! These cafés are just a few from a long list of outstanding places to try out.
Get the best restaurants, wellness, co-working, and music tipps in our Cool Guide to Lisbon on Amazon.