Lisbon is the digital nomads most loved destination among European capitals. The warm weather, the good food, the nearby beaches, and the multi-cultural environment make it an attractive place to co-work as a digital nomad! Not only has Lisbon a lot of co-working friendly cafés and brunch places to work from, but also some incredible co-working spaces.
In your free time (when not working) you can hang out at one of the many viewpoints overlooking the city, while you sip an espresso, or talk a walk along the Tejo river. Costa da Caparica is over the river approximately an hour away and best for surfing and beach time.
And at night? Check out the many local Samba classes, Kizomba live sessions, Afro-Brazilian Jazz evenings, and nightclubs for electronic music!
To get you started on your Lisbon journey, here are your 3 best Lisbon Co-Working Spaces to check-out and meet some other digital nomads! All of them are quite distinct, from pricing to interior and the vibe, so you can find the one that suits you most.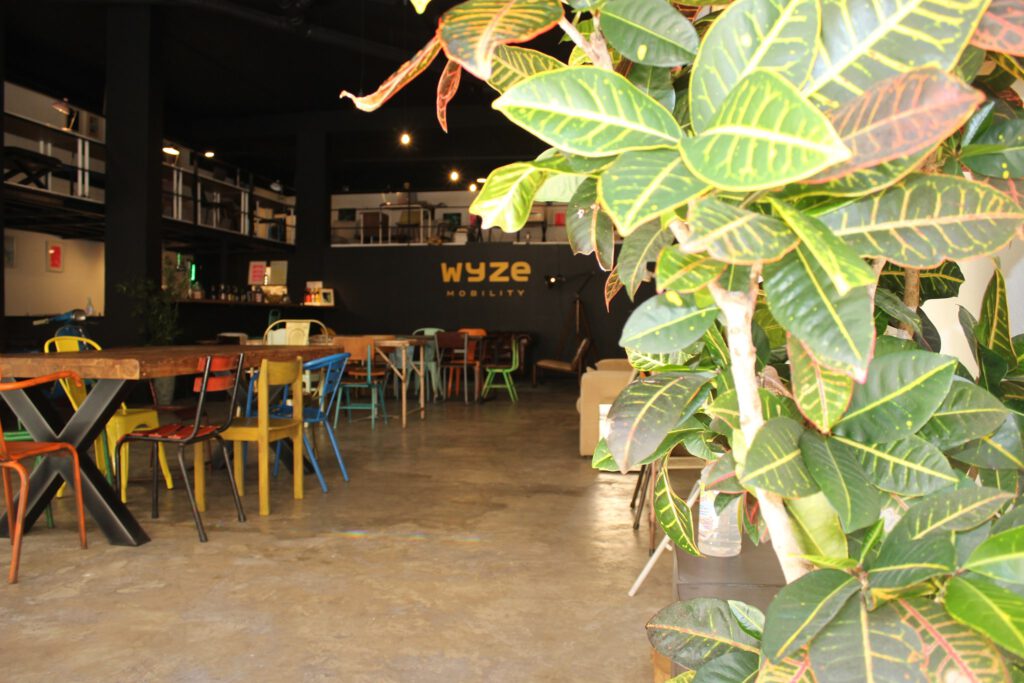 Unobvious Lab
R. das Janelas Verdes 128 C, Santos
Mon – Fri 9am – 6pm, Sat / Sun closed
@unobvious.lab
Unobvious Lab is an unpretentious art space, co-working, and café in the heart of Santos, where you can meet an international crowd, and participate in many of their events after work. The space is big and quite unique. Buy a daily, weekly, or monthly pass either to the café (14€ a day, 10 days access per month 125€) or with a flex-desk to their dedicated co-working space in the mezzanine (245€ a month).
Nuno Space
Largo de Santo 9, Santos
Mon – Sun 7am – 7pmm Sat / Sun closed
@nunospacelisbon I www.nunospace.com
Nuno Space is a very cool, hip, and spacious co-working with a love for the good things in life: eat and drink, creativity, sustainability, and friends. The co-working is filled with light, has a huge chill-out area with sofas and carpets, as well as private offices and shared desks. A day pass is at 25€, a week at 140€, and a month of flex desk at 300€.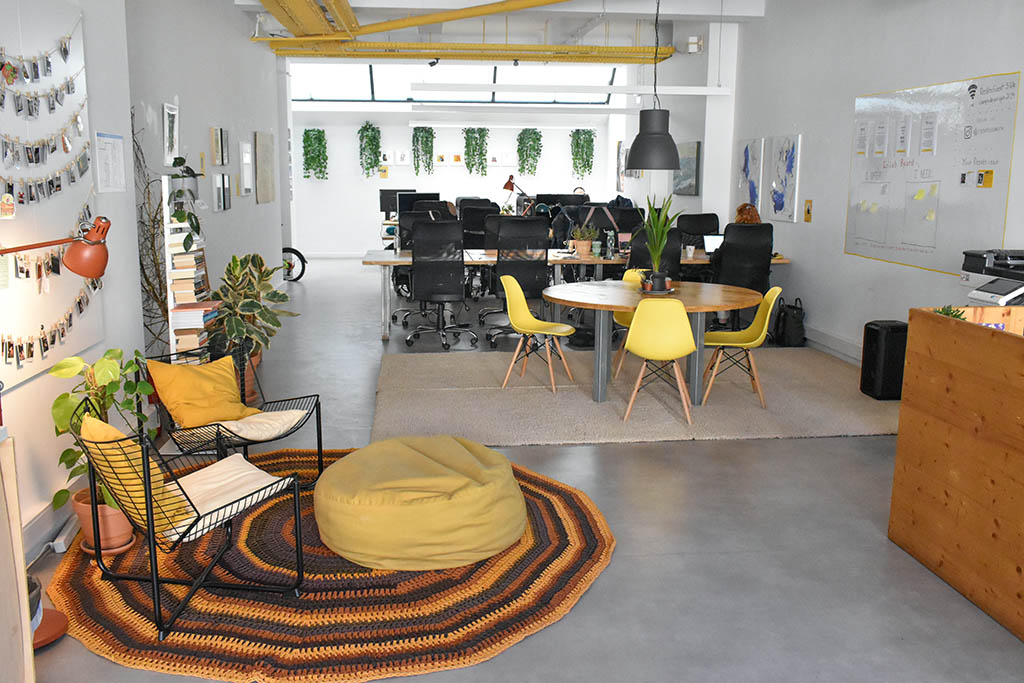 Resvés Cowork Space
R. Saraiva de Carvalho 1C, Rato
Mon – Fri 9am – 6pm, Sat / Sun closed
@resvescowork I www.resvescowork.pt
Spacious, and light filled co-working space run by a super nice team of four with a fantastic vibe. People even go on excursions and explore the city together here. Dedicated desk 24/7 monthly is at 260€, a hot desk 25€ / day, or 88€ for 4 days.
---
I hope you enjoyed this introduction to the best co-working spaces in Lisbon! To get to know more co-working spaces around Lisbon, get all the details for co-working cafés, as well as the best food, wellness, and music in town, get our Cool Guide to Lisbon now available on Amazon!